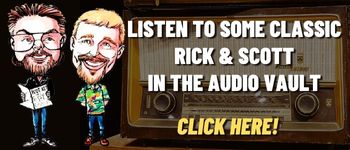 A quick look at Today in History, check out some Celebrity Birthdays, and find out what Days of the Year to celebrate.
TODAY IN HISTORY:
1825 – George Stephenson operated the Stockton and Darlington Railway, the first steam locomotive that hauled passengers.
1908 – The first production of the Ford Model T automobile was built at the Piquette Plant in Detroit, MI.
1922 – The very first 3D movie was first shown at the Ambassador Hotel Theater in Los Angeles, CA. It was a silent movie called "The Power of Love". The film was not a success in 3D and was only screened one additional time in New York, NY.
1937 – The first Santa Clause training school opened in Albion, NY.
1950 – The answering machine was invented.
1954 – TV's "Tonight" debuted on NBC with Steve Allen as its first host. It would later become "The Tonight Show".
1970 – TV's "The Original Amateur Hour" aired for the last time on CBS. It had been on television for 22 years.
1973 – Vice President Spiro Agnew said he would not resign after he pleaded "no contest" to a charge of tax evasion. He resigned on October 10th.
1979 – The Department of Education received final approval from Congress to became the 13th Cabinet in U.S. history.
1986 – The U.S. Senate approved federal tax code changes that were the most sweeping since World War II.
1987 – Dolly Parton's "Dolly" television variety show premiered on ABC.
1989 – Columbia Pictures Entertainment agreed to buyout Sony Corporation for $3.4 billion.
1989 – Two men went over the 176-foot-high Niagara Falls in a barrel. Jeffrey Petkovich and Peter Debernardi were the first to ever survive the Horseshoe Falls.
1991 – The Senate Judiciary Committee found itself deadlocked, 7-7, on the nomination of Clarence Thomas to the Supreme Court.
1995 – The Treasury Department unveiled a new $100 bill, with a larger, off-center portrait of Benjamin Franklin.
1997 – Communications were suddenly lost with the Mars Pathfinder space probe.
1998 – Mark McGwire, of the St. Louis Cardinals, set a major league baseball record when he hit his 70th home run of the season.
1998 – The Google internet search engine was released.
1999 – After Detroit beat the Kansas City Royals 8-2, Tiger Stadium was closed after 87 years. Read more about it here.
2000 – The movie "Best in Show" premiered in theaters.
2004 – NBC made the announcement that Conan O'Brien would host "The Tonight Show" beginning in 2009, replacing Jay Leno.
2005 – After 162 episodes, "Tom and Jerry" aired its final episode.
2007 – NASA launched the Dawn probe.
2011 – Dr. Conrad Murray went on trail for contributing to Michael Jackson's death. The jury was shown a photo of Michael Jackson's dead body. Murray's attorney, Ed Chernoff, told the jury that Jackson caused his own death.
2013 – The TV show "MasterChef Junior" premiered on Fox.
BIRTHDAYS:
Kathleen Nolan – 89 years old (1933) – Actress (Played Kate McCoy on TV's "The Real McCoys")
Claude Jarman Jr. – 88 years old (1934) – Actor ("The Yearling")
Randy Bachman – 79 years old (1943) – Guitarist, singer (The Guess Who, Bachman-Turner Overdrive)
Meat Loaf – 75 years old (1947) – Musician
Liz Torres – 75 years old (1947) – Actress (TV's "Gilmore Girls", "John Laroquette Show")
A Martinez – 74 years old (1948) – Actor (TV's "Santa Barbara", "General Hospital", "One Life to Live", "The Bold and the Beautiful", "Days of Our Lives", "L.A. Law", "Profiler", "Longmire")
Cary-Hiroyuki Tagaw – 72 years old (1950) – Actor (TV's "Star Trek: The Next Generation", "Thunder in Paradise", "Nash Bridges, "Baywatch", "Heroes")
Shaun Cassidy – 64 years old (1958) – Singer, Actor (TV's "The Hardy Boys Mysteries", "Breaking Away")
Patrick Muldoon – 54 years old (1968) – Actor (TV's "Days of Our Lives", "Saved by the Bell", "Melrose Place")
Amanda Detmer – 51 years old (1971) – Actress ("Final Destination", "Boys and Girls", "Saving Silverman", "The Majestic", "Big Fat Liar")
Gwyneth Paltrow – 50 years old (1972) – Actress ("Shakespeare in Love", "The Talented Mr. Ripley", "The Royal Tenenbaums", "Shallow Hal", "Proof")
Lil Wayne – 40 years old (1982) – Rapper
Avril Lavigne – 38 years old (1984) – Singer
TODAY IS:
For additional information check out websites like: www.on-this-day.com, www.born-today.com, www.famousbirthdays.com, www.daysoftheyear.com, and www.nationaldaycalendar.com.