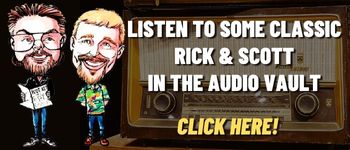 A quick look at Today in History, check out some Celebrity Birthdays, and find out what Days of the Year to celebrate.
TODAY IN HISTORY:
1776 – The second Continental Congress officially came up with the term "United States", replacing the previous term "United Colonies."
1791 – Washington, DC, the capital of the United States, was named after President George Washington.
1836 – Abraham Lincoln received his license to practice law.
1850 – California became the 31st state.
1893 – President Grover Cleveland's wife, Frances Cleveland, gave birth to a daughter, Esther. She became the first President's child to be born in the White House.
1904 – In New York, NY, Mounted police were used for the first time.
1926 – NBC (The National Broadcasting Company) was created by the Radio Corporation of America (RCA).
1938 – The Detroit Lions moved games to Briggs Stadium.
1947 – The very first computer bug…a moth lodged in a relay of a Harvard Mark II computer at Harvard University.
1956 – Elvis Presley made his first appearance on the Ed Sullivan TV show "Toast of the Town." He was shown from just the waist up during the performance. Elvis would make a total of three appearances on the show.
1957 – President Dwight Eisenhower signed the first civil rights bill to be passed by Congress since Reconstruction.
1965 – Hurricane Betsy made its second landfall near New Orleans, leaving 76 dead and $1.42 billion in damages. It became the first hurricane to cause over $1 billion in unadjusted damage.
1965 – The United States Department of Housing and Urban Development was established.
1966 – The National Traffic and Motor Vehicle Safety Act was signed into law by President Lyndon B. Johnson.
1971 – Gordie Howe, of the Detroit Red Wings, retired from the National Hockey League.
1972 – In Kentucky's Mammoth Cave National Park, a Cave Research Foundation exploration discovered a link between the Mammonth and Flint Ridge cave systems, making it the longest known cave passageway in the world.
1986 – Ted Turner presented the first of his colorized films on TV's WTBS.
1987 – Mickey Spillane's TV show "Mike Hammer" aired for the last time.
1994 – The Space Shuttle "Discovery" blasted off on an 11-day mission.
1995 – Amtrak's Broadway Limited service made its final run between New York City, NY and Chicago, IL.
1998 – Independent counsel Kenneth Starr delivered to Congress 36 boxes of material from his investigation of President Bill Clinton.
1998 – Four tourists who had paid $32,500 each were taken in submarine to view the wreckage of the Titanic. The ship was 2-1/2 miles deep in the Atlantic off the coast of Newfoundland.
1999 – The Sega Dreamcast 128-bit video game system went on sale. By 1:00 pm all Toys R Us locations in the U.S. had sold out.
2008 – The iTunes Music Store reached 100 million songs sold.
2009 – The iTunes Music Store reached 8.6 billion songs sold.
2014 – Apple unveiled the iPhone 6, iPhone 6 Plus, Apple Watch, Apple Watch Sport, and Apple Watch Edition.
2015 – Queen Elizabeth II became the longest ever reigning monarch by surpassing 23,226 days, 16 hours and 23 minutes.
BIRTHDAYS:
Doug Ingle – 77 years old (1945) – Organist, primary composer, lead vocalist (Iron Butterfly)
Joe Theismann – 73 years old (1949) – Football Player, TV Host ("ESPN", "NFL Network")
Tom Wopat – 71 years old (1951) – Actor, singer (TV's "The Dukes of Hazzard")
Angela Cartwright – 70 years old (1952) – Actress (Played Brigitta Von Trapp in "The Sound of Music", TV's "Make Room For Daddy", played Penny Robinson on "Lost in Space")
David A. Stewart – 70 years old (1952) – Guitarist (Eurythmics)
Hugh Grant – 62 years old (1960) – Actor ("Four Weddings and a Funeral", "Notting Hill", "Bridget Jones' Diary")
Constance Marie – 57 years old (1965) – Actress ("Selena", TV's "George Lopez", "Santa Barbara", "Dirty Dancing")
Adam Sandler – 56 years old (1966) – Comedian, actor (TV's "Saturday Night Live", movies "Billy Madison", "Happy Gilmore", "The Longest Yard", "Jack and Jill", "Grown-Ups", "Grown-Ups 2")
Scott DeFreitas – 53 years old (1969) – Actor (TV's "As the World Turns")
Eric Stonestreet – 51 years old (1971)- Actor (Plays Cameron Tucker on TV's "Modern Family")
Henry Thomas – 51 years old (1971) – Actor (Played Elliott Taylor in "ET: The Extra-Terrestrial", "Dear John", "Legends of the Fall")
Michael Bublé – 47 years old (1975) – Singer
Michelle Williams – 42 years old (1980) – Actress (TV's "Dawson's Creek", movies "Brokeback Mountain", "Blue Valentine", "Halloween H20: 20 Years Later", "Dick", "Shutter Island")
TODAY IS:
Care Bears Share Your Care Day
For additional information check out websites like: www.on-this-day.com, www.born-today.com, www.famousbirthdays.com, www.daysoftheyear.com, and www.nationaldaycalendar.com.