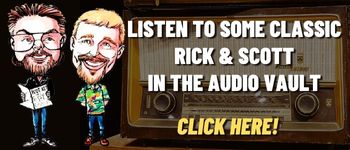 A quick look at Today in History, check out some Celebrity Birthdays, and find out what Days of the Year to celebrate.
TODAY IN HISTORY:
1795 – France adopted the meter as the basic measure of length.
1827 – An English chemist, John Walker, sold the first friction match. He invited it a year earlier.
1864 – To raise money for charity, the first camel race in America was held in Sacramento, CA.
1888 – P.F. Collier published a weekly periodical for the first time under the name "Collier'"s.
1927 – The first long-distance TV transmission was sent from Washington, DC, to New York, NY. The audience saw an image of Commerce Secretary Herbert Hoover.
1930 – The first steel columns were set for the Empire State Building.
1933 – Prohibition in the United States was repealed for beer of no more than 3.2% alcohol by weight, eight months before the ratification of the 21st Amendment.
1940 – Booker T. Washington became the first black to be pictured on a U.S. postage stamp.
1948 – The United Nations' World Health Organization began operations.
1953 – IBM unveiled the IBM 701 Electronic Data Processing Machine. It was IBM's first commercially available scientific computer.
1957 – In New York, NY, the last of city's electric trolleys completed its final run from Queens to Manhattan.
1963 – At the age of 23, Jack Nicklaus became the youngest golfer to win the Green Jacket at the Masters Tournament.
1964 – IBM announced the System/360.
1966 – The U.S. recovered a hydrogen bomb it had lost off the coast of Spain.
1969 – The Supreme Court unanimously struck down laws prohibiting private possession of obscene material.
1970 – John Wayne won his first and only Oscar for his role in "True Grit." He had been in over 200 films.
1971 – President Richard Nixon pledged to withdraw 100,000 soldiers from Vietnam by December.
1978 – In Grand Rapids, MI, John Ball Park Zoo's only elephant, Zooella, died.
1978 – Development of the neutron bomb was cancelled by President Jimmy Carter.
1982 – It was cold! Temperatures dropped to near zero around the Great Lakes as arctic high pressure moved into the area. Lansing fell to -2° for their latest sub-zero temperature on record. Muskegon dropped down to 1° and Grand Rapids saw a low of 3° for the coldest April temperatures on record.
1983 – Specialist Story Musgrave and Don Peterson made the first Space Shuttle spacewalk.
1983 – The Chinese government canceled all remaining sports and cultural exchanges with the U.S. for 1983.
1984 – Jack Morris threw a no hitter in a 4-0 shutout of Chicago. He was only the fourth Detroit Tiger to do so. It was the first time it had happened since 1958.
1990 – At Farm Aid IV, Elton John performed "Candle in the Wind" for Ryan White. White, a young boy with AIDS, died later the same day.
1990 – John Poindexter was found guilty of five counts at his Iran-Contra trial. The convictions were later reversed on appeal.
1990 – At Cincinnati, OH's Contemporary Arts Center a display of Robert Mapplethorpe's photographs went on display. On the same day the center and its director were indicted on obscenity charges. The charges resulted in acquittal.
1993 – The movie "The Sandlot" premiered in theaters.
1998 – George Michael was arrested in a public restroom in Beverly Hills, CA for lewd conduct. He was sentenced to community service for the incident.
1998 – Mary Bono, the widow of Sonny Bono, won a special election to serve out the remainder of her husband's Congressional term.
2000 – President Bill Clinton signed the Senior Citizens Freedom to Work Act of 2000. The bill reversed a Depression-era law and allows senior citizens to earn money without losing Social Security retirement benefits.
2001 – The Mars Odyssey was launched.
2003 – U.S. troops captured Baghdad. Saddam Hussein's regime fell two days later.
2006 – Meredith Viera confirmed she was leaving ABC's "The View" to replace Katie Couric on "Today".
2008 – More than 10 years after Princess Diana and her boyfriend, Dodi Fayed, died in a car wreck in Paris, a jury in London concluded that the two were killed by a combination of the "grossly negligent driving" of their chauffeur and the paparazzi pursuing their car.
2008 – Kathie Lee Gifford returned to TV, as co-host of the fourth hour of the "Today" show.
2016 – The final episode of the final season of TV's "American Idol" aired on FOX.
2016 – The longest-ever python was captured in Malaysia. The snake was 26 feet long.
2021 – The Centers for Disease Control and Prevention announced that the SARS-CoV-2 Alpha variant had become the dominant strain of COVID-19 in the United States.
2021 – Action Comics #1, which introduced Superman for the first time, sold at auction. It brought in a recording-breaking price of $3.25 million.
2022 – Ketanji Brown Jackson becomes the first black female justice when she was confirmed for the Supreme Court of the United States.
BIRTHDAYS:
Bobby Bare – 88 years old (1935) – Country singer ("Detroit City")
Francis Ford Coppola – 84 years old (1939) – Director ("Godfather" movies, "Apocalypse Now", "The Conversation", "American Graffiti", "Patton"). Born in Detroit, MI.
Mick Abrahams – 80 years old (1943) – Guitarist (Jethro Tull)
Carol Douglas – 75 years old (1948) – Singer ("Doctor's Orders")
John Oates – 75 years old (1948) – Songwriter, singer (Hall and Oates)
Janis Ian – 72 years old (1951) – Singer
Jackie Chan – 69 years old (1954) – Actor ("Rush Hour" movies, "The Karate Kid", "The Tuxedo", "Around the World in 80 Days", "The Spy Next Door")
Tony Dorsett – 69 years old (1954) – Football player
James "Buster" Douglas – 63 years old (1960) – Boxer
Russell Crowe – 59 years old (1964) – Actor ("A Beautiful Mind," ""he Insider")
Bill Bellamy – 58 years old (1965) – Actor ("The Brothers", "Any Given Sunday", "How to Be a Player", "Love Jones", "Love Stinks")
Tiki and Ronde Barber – 48 years old (1975) – Football players, identical twin brothers both played in the NFL
Alexis Jordan – 31 years old (1992) – Singer (TV's "America's Got Talent" Season 1 contestant)
TODAY IS:
International Day of Reflection on the 1994 Genocide in Rwanda
National Alcohol Screening Day
National Making the First Move Day
For additional information check out websites like: www.on-this-day.com, www.born-today.com, www.famousbirthdays.com, www.daysoftheyear.com, and www.nationaldaycalendar.com.