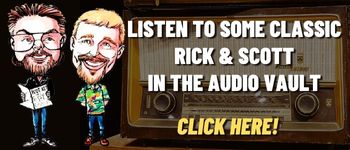 A quick look at Today in History, check out some Celebrity Birthdays, and find out what Days of the Year to celebrate.
TODAY IN HISTORY:
1856 – An obscure lawyer spoke at a Republican Party rally at Bronson Park in Kalamazoo, MI. That lawyer was Abraham Lincoln — his only visit to Michigan.
1859 – Petroleum was discovered near Titusville, PA. that led to the world's first commercially successful oil well.
1889 – The patent for the metal clarinet was given to Charles G. Conn.
1894 – The Wilson-Gorman Tariff Act was passed by Congress. The provision within the Act for a graduated income tax was later struck down by the Supreme Court.
1921 – The owner of Acme Packing Company bought a pro football team for Green Bay, WI. J.E. Clair named the team the Green Bay Packers to pay tribute to those who worked in his plant.
1946 – Isle Royale, off Michigan's Upper Peninsula, was dedicated as a National Park.
1955 – The very first printed edition of "The Guinness Book of World Records" was published. It is still the world's best selling copyrighted book. (I was actually in "The Guinness Book of World Records" for one year! Click here to read more about that.)
1962 – The Mariner 2 unmanned space mission was launched by NASA towards Venus. It flew by Venus in December to become the first space probe to reach the vicinity of another planet.
1981 – Work began on recovering a safe from the luxury liner Andrea Doria. The liner sank in 1956 in the waters off of Massachusetts.
1984 – President Ronald Reagan announced that the first citizen to go into space would be a teacher. Christa McAuliffe was the teacher who was chosen. She died in the Challenger disaster on January 28, 1986.
1984 – Diane Sawyer became the fifth reporter on CBS-TV's "60 Minutes."
1985 – The Space Shuttle Discovery left for a seven-day mission in which three satellites were launched and another was repaired and redeployed.
1989 – The first U.S. commercial satellite rocket was launched. A British communications satellite was onboard.
1990 – Stevie Ray Vaughan and three members of Eric Clapton's band were killed in a helicopter crash in Wisconsin.
1992 – The video game "Super Mario Kart" was released in Japan.
1996 – California Governor Pete Wilson signed an order that would halt state benefits to illegal immigrants.
1998 – TV's "Gilligan's Island" star Bob Denver was given six months of unsupervised probation after pleading no contest to charges of marijuana possession.
1998 – James Brolin received a star on the Hollywood Walk of Fame.
1998 – The movie "Titanic" became the first film to earn more than $600 million in North America.
1999 – Due to financial reasons, Russia was forced to abandon the Space Station Mir. The final crew departed the station to return to Earth.
2001 – Work began on the future site of a World War II memorial on the U.S. Capital's historic national Mall. The site is between the Washington Monument and the Lincoln Memorial.
2003 – Mars was closest to the Earth than any other time in recorded history — 34,649,589 miles away.
2006 – Comair Flight 5191 crashed on takeoff from Blue Grass Airport in Lexington, KY, bound for Hartsfield-Jackson Atlanta International Airport in Atlanta, GA. Of the passengers and crew, 49 of 50 were confirmed dead in the hours following the crash.
2011 – Hurricane Irene hit the east coast, killing 47 and causing an estimated $15.6 billion in damage.
2012 – The first interplanetary human voice recording was broadcast from the Mars Rover Curiosity.
2014 – The movie "Birdman" premiered in theaters. It would win the Academy Award for Best Picture.
2017 – Boxer Floyd Mayweather stopped Conor McGregor by a 10th round TKO to win his final fight before retiring. Mayweather's career record was 50-0.
2019 – Race car driver Jessi Combs died while setting new fastest women's land speed record of 522.783 mph at Alvord Desert, Oregon.
2022 – A mint condition Mickey Mantle baseball card sold for $12.6 million — the most ever paid for sports memorabilia.
BIRTHDAYS:
Tuesday Weld – 80 years old (1943) – Actress ("Looking for Mr. Goodbar", "Pretty Poison", "Thief", "Once Upon a Time in America", TV's "The Many Loves of Dobie Gillis")
Marianne Sägebrecht – 78 years old (1945) – Actress ("The War of the Roses")
Barbara Bach – 76 years old (1947) – Actress ("Caveman", "The Spy Who Loved Me")
Jeff Cook – 74 years old (1949) – Musician (Alabama)
Alex Lifeson – 70 years old (1953) – Guitarist (Rush)
Diana Scarwid – 68 years old (1955) – Actress ("Inside Moves", "Pretty Baby", "Silkwood", "Psycho III", "What Lies Beneath")
Downtown Julie Brown – 60 years old (1963) – TV host (TV's "Club MTV", "120 Minutes")
Chandra Wilson – 54 years old (1969) – Actress (TV's "Grey's Anatomy")
Tony Kanal – 53 years old (1970) – Bassist (No Doubt)
Sarah Chalke – 47 years old (1976) – Actress (TV's "Roseanne", "Scrubs", "How I Met Your Mother")
Jon Siebels – 44 years old (1979) – Guitarist (Eve 6)
Alexa Vega – 35 years old (1988) – Actress (TV's "Ruby and the Rockits", "Spy Kids" movies)
Blake Jenner – 31 years old (1992) – Actor (TV's "Glee")
TODAY IS:
For additional information check out websites like: www.on-this-day.com, www.born-today.com, www.famousbirthdays.com, www.daysoftheyear.com, and www.nationaldaycalendar.com.