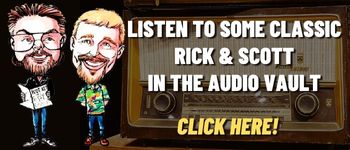 A quick look at Today in History, check out some Celebrity Birthdays, and find out what Days of the Year to celebrate.
TODAY IN HISTORY:
1845 – "Scientific American" was first published. It has gone on to become the oldest continuously published monthly magazine in America.
1898 – Pharmacist Caleb Bradham invented a carbonated soft drink. It was originally referred to as "Brad's Drink". We know that soda today as "Pepsi Cola".
1907 – Two teenagers, Jim Casey and Claude Ryan, took $100 and start a company called American Messenger Company. It went on to become United Parcel Service.
1922 – The first radio commercial aired on WEAF in New York, NY. The 10-minute advertisement for the Queensboro Realty Company cost the firm $100.
1939 – The first successful flight of a jet-propelled airplane.
1957 – Senator Strom Thurmond began a filibuster to prevent the Senate from voting on the Civil Rights Act of 1957. He finally stopped speaking 24 hours and 18 minutes later, the longest filibuster ever conducted by a single Senator.
1963 – Dr. Martin Luther King, Jr., gave his "I Have a Dream" speech to 250,000 people at a civil rights rally, at the Lincoln Memorial, in Washington, DC.
1964 – In Michigan, a state law went into effect banning hitchhikers and bicycles from freeways.
1972 – Mark Spitz won his first of 7 gold medals at the Summer Olympics held in Munich, Germany. He completed the 200-meter butterfly in 2 minutes and 7/10ths of a second to set a world record.
1981 – John Hinckley Jr. pleaded innocent to the charge of attempting to kill President Ronald Reagan. He is later acquitted by reason of insanity.
1981 – "The New York Daily News" published its final afternoon edition.
1986 – Tina Turner was awarded a star on the Hollywood Walk Of Fame.
1989 – Televangelist Jim Bakker went on trial for fraud and conspiracy.
1993 – The Galileo spacecraft discovered a moon, later named Dactyl, around 243 Ida, the first known asteroid moon.
1993 – The TV show "Mighty Morphin Power Rangers" debuted.
1995 – The biggest bank in the U.S. was created when Chase Manhattan and Chemical Bank announced their $10 billion deal.
1996 – Charles, Prince of Wales, and Diana, Princess of Wales were granted a divorce decree to end their 15 year marriage.
1999 – The very last "Bozo's Big Top" show aired in Grand Rapids, MI on WZZM TV 13. Read more about it here.
2003 – Pizza delivery man Brian Wells was murdered during a complex plot involving a bank robbery, scavenger hunt, and homemade explosive device near his hometown of Erie, PA. Following an attempt to rob a PNC Bank, and while surrounded by police, Wells was murdered when an explosive collar that was locked around his neck detonated.
2004 – Seven thieves stole an entire 42 foot bridge in Bosnia. Over several days, the group dismantled the metal bridge, transported the parts to a local junk yard, and sold them.
2006 – A man in Argentina sued the owner of a garage for the overdue repair of his automobile. He said the auto repair shop has been fixing his car for way too long. Every time he called he was told it would be two more weeks. The garage had had the man's car for — six years!
2007 – According to a Census Bureau report, Maryland topped New Jersey as the wealthiest state in the nation. New Jersey is followed in the ranking by Connecticut, Hawaii and New Hampshire. Mississippi was at the bottom of the list.
2007 – Lisa Nowak, the NASA astronaut turned diaper-wearing stalker, announced her intention to pursue a temporary insanity defense to charges that she assaulted and tried to kidnap a rival for the affections of a fellow astronaut.
2009 – The Los Angeles County Coroner declared Michael Jackson's death June 25th a homicide caused by the combination of drugs in his system. Dr. Conrad Murray was later charged and convicted of involuntary manslaughter.
2014 – Google announced its Project Wing. The project was aimed at delivering products across a city using unmanned flying vehicles.
BIRTHDAYS:
Ken Jenkins – 83 years old (1940) – Actor (Played Dr. Bob Kelso, the Chief of Medicine, on TV's "Scrubs")
David Soul – 80 years old (1943) – Actor, singer (Played Detective Hutch on TV's "Starsky and Hutch")
Danny Seraphine – 75 years old (1948) – Drummer (Chicago)
Wayne Osmond – 72 years old (1951) – Singer (The Osmonds)
Rick Rossovich – 66 years old (1957) – Actor (Played Ron "Slider" Kerner in "Top Gun", "Terminator")
Daniel Stern – 66 years old (1957) – Actor ("Diner", "Blue Thunder", "City Slickers", "Home Alone")
Scott Hamilton – 65 years old (1958) – Olympic figure skater
Emma Samms – 63 years old (1960) – Actress (TV's "General Hospital", "Dynasty", "The Colbys")
Jennifer Coolidge – 62 years old (1961) – Actress (Played "Stifler's mom" in the "American Pie" movies, "Legally Blonde", played Sophie on TV's "2 Broke Girls")
Shania Twain – 58 years old (1965) – Country singer
Jack Black – 54 years old (1969) – Actor, singer, guitarist ("Gulliver's Travels", "Tropic Thunder", "King Kong", "School of Rock", "High Fidelity", TV's "The Brink")
Jason Priestley – 54 years old (1969) – Actor (TV's "Beverly Hills 90210")
Matthew John Armstrong – 50 years old (1973) – Actor (TV's "Heroes", "American Dreams")
J. August Richards – 50 years old (1973) – Actor (Played vampire hunter Charles Gunn on TV's "Angel")
Max Collins – 45 years old (1978) – Singer, Bassist (Eve 6)
LeAnn Rimes – 41 years old (1982) – Singer
Armie Hammer – 37 years old (1986) – Actor ("The Lone Ranger", "Mirror Mirror", "The Social Network")
Samuel Larsen – 32 years old (1991) – Actor, singer (TV's "Glee")
Kyle Massey – 32 years old (1991) – Actor (TV's "Cory in the House", "That's So Raven")
Quvenzhané Wallis – 20 years old (2003) – Actress, singer ("Beasts of the Southern Wild")
TODAY IS:
Crackers Over The Keyboard Day
International Read Comics in Public Day
Race Your Mouse Around the Icons Day
Rainbow Bridge Remembrance Day
For additional information check out websites like: www.on-this-day.com, www.born-today.com, www.famousbirthdays.com, www.daysoftheyear.com, and www.nationaldaycalendar.com.