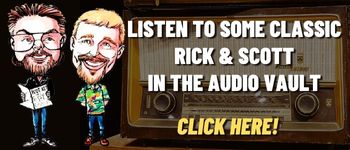 A quick look at Today in History, check out some Celebrity Birthdays, and find out what Days of the Year to celebrate.
TODAY IN HISTORY:
1693 – This date is traditionally given for Dom Perignon's invention of champagne. It is not clear whether he actually invented champagne, but he has been credited as an innovator who developed the techniques used to perfect sparkling wine.
1790 – The Revenue Cutter Service was formed. This was the beginning of the U.S. Coast Guard.
1814 – The United States attacked Mackinac Island, which was held by the British. The U.S. was not successful and did not regain the island and fort until the War of 1812 ended in 1815.
1821 – "The Saturday Evening Post" was published for the first time as a weekly newspaper.
1830 – Plans for the city of Chicago were laid out.
1876 – Calvin College in Grand Rapids, MI was founded.
1877 – The first telephone in Michigan was demonstrated. It was owned by a Grand Rapids, MI plaster company whose president was a close personal friend of Alexander Graham Bell.
1892 – The father and stepmother of Lizzie Borden were found murdered in their Fall River, MA, home.
1929 – A 20-passenger ferry, the Water Lily, began service from Copper Harbor to Isle Royale, and Michigan residents could island for the first time.
1944 – Nazi police raided a house in Amsterdam and arrested eight people. Anne Frank, who was a teenager at the time, was one of the people arrested. After her death, her diary would be published.
1945 – Golfer Byron Nelson recorded the most tournament wins in a season with 18.
1956 – Elvis Presley released the song "Hound Dog".
1958 – Billboard Magazine introduced its "Hot 100" chart. The first #1 song was Ricky Nelson's "Poor Little Fool."
1966 – A ban of the broadcast of any and all Beatles records on most U.S. radio stations went into effect. The ban was in response to John Lennon making the statement that the Beatles were now more popular than Jesus Christ.
1972 – Arthur Bremer was found guilty of shooting George Wallace, the governor of Alabama. Bremer was sentenced to 63 years in prison.
1977 – President Jimmy Carter signed legislation creating the U.S. Department of Energy.
1979 – The film "Rock & Roll High School", starring the Ramones, premiered in New York, NY.
1983 – New York Yankee outfielder Dave Winfield threw a baseball during warm-ups and accidentally killed a seagull. After the game, Toronto police arrested him for "causing unnecessary suffering to an animal."
1984 – Carl Lewis won a gold medal in the Los Angeles Olympics.
1987 – The Federal Communications Commission rescinded the Fairness Doctrine which had required radio and television stations to present controversial issues "fairly".
1991 – The Oceanos, a Greek luxury liner, sank off of South Africa's southeast coast. All of the 402 passengers and 179 crew members survived.
1993 – A federal judge sentenced Los Angeles, CA Police Department officers Stacey Koon and Laurence Powell to 30 months in prison for violating motorist Rodney King's civil rights.
2002 – "The Anna Nicole Show" had the highest-rated series premiere in basic cable history.
2007 – NASA's Phoenix spacecraft was launched on a space exploration mission of Mars. The Phoenix landed on Mars on May 25, 2008 and operated until November 2, 2008.
2015 – Grand Rapids, MI elected its first woman mayor. Rosalynn Bliss was elected as the city's 59th mayor just one day after her 40th birthday. She received two-thirds of the vote in the city's mayoral primary election.
2020 – The United Nations said the COVID-19 pandemic had created the biggest educational disruption in history affecting nearly 1.6 million students in 190 countries.
BIRTHDAYS:
Billy Bob Thornton – 68 years old (1955) – Actor ("Sling Blade", "A Simple Plan")
Kym Karath – 65 years old (1958) – Actress (Played Gretl, the youngest of the Von Trapp children, in "The Sound of Music")
Barack Obama – 62 years old (1961) – 44th President of the United States (2009-2017)
Lauren Tom – 62 years old (1961) – Actress ("Futurama", "The Joy Luck Club")
Roger Clemens – 61 years old (1962) – Baseball player
Paul Reynolds – 61 years old (1962) – Guitarist (A Flock of Seagulls)
Daniel Dae Kim – 55 years old (1968) – Actor (TV's "Hawaii Five-0", "Lost", "24")
Michael DeLuise – 54 years old (1969) – Actor ("Wayne's World", "Encino Man", TV's "The Gilmore Girls", "NYPD Blue", "Seaquest DSV", "21 Jump Street")
Jeff Gordon – 52 years old (1971) – Race car driver
Kurt Busch – 45 years old (1971) – Race car driver
Meghan Markle – 45 years old (1981) – Duchess of Sussex
Crystal Bowersox – 38 years old (1985) – Singer (Runner-up on TV's "American Idol: Season 9")
TODAY IS:
International Clouded Leopard Day
National Chocolate Chip Cookie Day
For additional information check out websites like: www.on-this-day.com, www.born-today.com, www.famousbirthdays.com, www.daysoftheyear.com, and www.nationaldaycalendar.com.