Over the years I have made a lot of friends. Due to jobs, families, busy schedules, etc., I haven't had the continued contact with these friends that I would have liked. It's amazing though, when I do finally get to connect with these people…we pick right back up like it has only been a week since we have talked or spent time together. In reality, it has been almost 25 years! I am so honored to have such GREAT friends!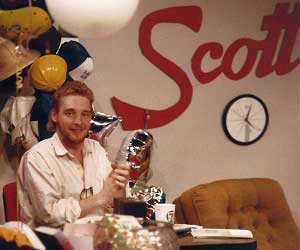 Many of you know that back in 1989, I set out to break a Guinness World Record. The record was for the "Longest Continuous Television Show with One Host and One Director". We set out to do a 36 hour, continuous television program. I was going to host, but we needed a director. We had to find someone as willing (and crazy) as I was to devote their entire weekend to producing a TV show on the community television station TV 23 in Wyoming, MI.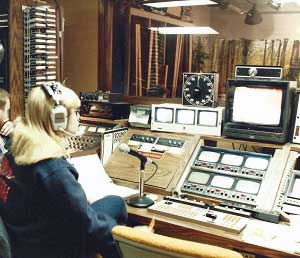 Stepping up to the plate, and volunteering her time, was my friend Melissa Prusi. While I was out in the studio in front of the cameras, Melissa's job would be in the control room calling all the shots when the program went "on the air".
Above is a picture of the two of us being interviewed by a reporter from TV-13 as we started our broadcast. We still looked so fresh and awake!
We were successful in breaking the record, and appeared in the 1990 version of the Guinness Book of World Records. You can read more out our World Record here.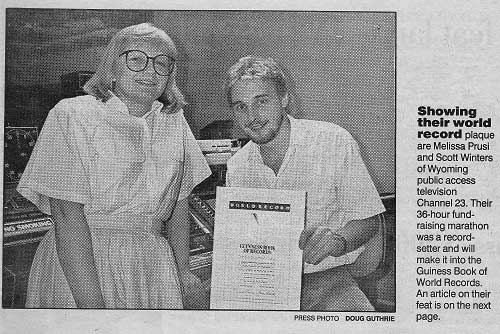 After our record breaking show, we both went in different directions with our careers. Melissa moved to California and worked in Hollywood. I stayed local and ended up doing morning radio for many years. Melissa now lives in Minnesota.
Over this last weekend, Melissa was in Grand Rapids to attend a conference of writers. It gave us the chance to catch up! We have kept in touch through Facebook, but this was the first time we had seen each other in almost 25 years (ugh! that's a long time). We picked up right where we left off. It was so cool to be able to spend a few hours with Melissa and a few other friends from so many years ago.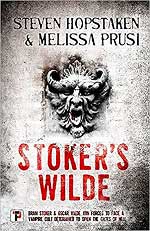 Melissa, along with her husband Steve Hopstaken, have recently written a novel. It is described as "Brom Stoker and Oscar Wilde join forces to face a vampire cult determined to open the gates of hell". The book is called "Stoker's Wilde". You can order it here. ""Morbid and fascinating" is how a character aptly sums up the events of this entertaining supernatural mash-up", according to a review by Publishers Weekly. I can't wait to read their work.
We had to take another picture of the two of us to compare it to a publicity picture from back in 1989. I've lost the permed hair and the scraggly facial hair. Melissa hasn't changed a bit! (I think she has figured out the secret to prevent aging and hasn't shared it with us!)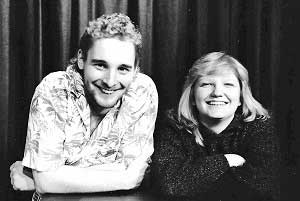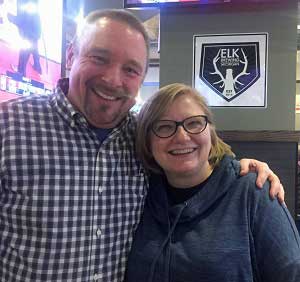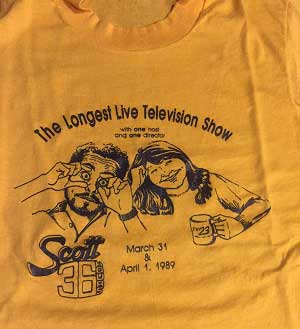 Look! I still have the t-shirt from back then! (The illustration was done by Jude Hanson, who I worked with at Paris Press, Inc. back in the late 80s.)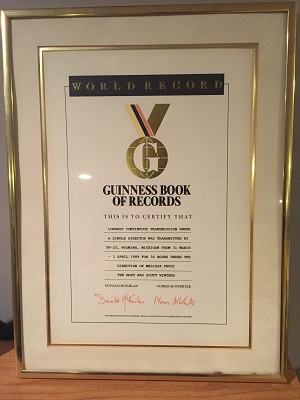 Also, I was informed over the weekend, there are still some videotapes of the Guinness Record Breaking TV show that exist. Over the next couple of months, I'll work on getting some of that video to post on my blog. Stay tuned!
Thanks for hanging out Melissa! I promise we will do it again before another 25 years passes.