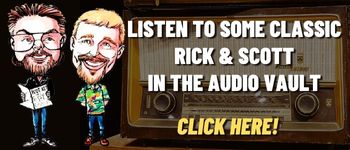 A quick look at Today in History, check out some Celebrity Birthdays, and find out what Days of the Year to celebrate.
TODAY IN HISTORY:
1873 – Jesse James & the James Gang staged their first train robbery, the Rock Island Express, near Adair, IA. It was reported they stole $6,000, but a gang insider said it was $65,000.
1902 – Willis Carrier created the first air conditioner in Buffalo, NY.
1930 – The Veterans Administration of the United States was established.
1959 – A U.S. District Court judge in New York, NY ruled that "Lady Chatterley's Lover" was not a dirty book.
1961 – Captain Virgil "Gus" Grissom became the second American to rocket into a sub-orbital pattern around the Earth. He was flying on the Liberty Bell 7.
1968 – Arnold Palmer became the first golfer to make a million dollars in career earnings after he tied for second place at the PGA Championship.
1969 – Apollo 11 astronauts Neil Armstrong and Edwin "Buzz" Aldrin blasted off from the moon after 21½ hours on the surface and returned to the command module piloted by Michael Collins. The astronauts left behind the lunar module's lower section, on which is mounted a plaque that reads, "Here men from the planet Earth first set foot upon the moon, July 1969 A.D. We came in peace for all mankind."
1972 – Comedian George Carlin was arrested for disorderly conduct in Milwaukee, WI for saying on stage the seven words performers were prohibited from saying on television.
1980 – Draft registration began in the United States for 19 and 20-year-old men.
1983 – The world's lowest temperature in an inhabited location was recorded at Vostok Station, Antarctica at -128.6 F.
1987 – Mary Hart, of TV's "Entertainment Tonight", had her legs insured by Lloyd's of London for $2 million.
1998 – The roof at the Saline County Library collapsed in Benton, AR, from the weight of what apparently was years of accumulated pigeon poop.
2000 – The movie "What Lies Beneath", starring Harrison Ford and Michelle Pfeiffer, premiered in theaters.
2004 – White House officials were briefed on the September 11 commission's 575 page final report. The report was released to the public the next day.
2006 – The movie "Clerks II" premiered in theaters.
2007 – The seventh, and last, book of the Harry Potter series, "Harry Potter and the Deathly Hallows," was released.
2009 – The iTunes Music Store reached 8 billion songs sold.
2011 – NASA's Space Shuttle Atlantis (STS-135) landed at Kennedy Space Center in Florida. It was the last flight of the Space Shuttle program.
2014 – The movie "Guardians of the Galaxy" premiered in theaters.
BIRTHDAYS:
Yusuf Islam (Cat Stevens) – 75 years old (1948) – Singer
Garry Trudeau – 75 years old (1948) – Cartoonist ("Doonesbury")
Eric Bazilian – 70 years old (1953) – Musician (The Hooters)
Jon Lovitz – 66 years old (1957) – Actor, comedian, singer ("My Stepmother Is an Alien", "A League of Their Own", TV's "Saturday Night Live")
Lance Guest – 63 years old (1960) – Actor (TV's "Knots Landing", "Lou Grant", movie "The Last Starfighter")
Matt Mulhern – 63 years old (1960) – Actor (TV's "Major Dad", "JAG", "Rescue Me", movies "One Crazy Summer", "Biloxi Blues")
Big Jim Martin – 62 years old (1961) – Guitarist (Faith No More)
Emerson Hart – 54 years old (1969) – Lead Singer (Tonic)
Paul Brandt – 51 years old (1972) – Country music singer
Justin Bartha – 45 years old (1978) – Actor (TV's "The New Normal", movies "The Hangover", the "National Treasure" films)
Josh Hartnett – 45 years old (1978) – Actor ("30 Days of Night", "Black Dahlia", "Black Hawk Down", "Pearl Harbor")
Blake Lewis – 42 years old (1981) – Singer (Runner up on TV's "American Idol" Season 6)
Vanessa Lengies – 38 years old (1985) – Actress ("American Dreams")
TODAY IS:
For additional information check out websites like: www.on-this-day.com, www.born-today.com, www.famousbirthdays.com, www.daysoftheyear.com, and www.nationaldaycalendar.com.