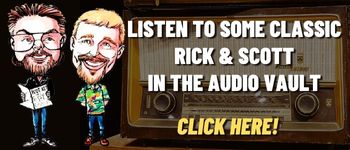 A quick look at Today in History, check out some Celebrity Birthdays, and find out what Days of the Year to celebrate.
TODAY IN HISTORY:
1376 – The date that the legend of the Pied Piper of Hamelin leading rats out of town is said to have occurred.
1796 – Surveyors of the Connecticut Land Company named an area in Ohio "Cleveland" after Gen. Moses Cleaveland, the superintendent of the surveying party.
1893 – Katharine Lee Bates wrote "America the Beautiful" after admiring the view from the top of Pikes Peak near Colorado Springs, CO.
1926 – Babe Ruth caught a baseball at Mitchell Field in New York, NY. The ball had been dropped from an airplane flying at 250 feet above the ball park.
1933 – Pilot Wiley Post completed the first solo global airplane flight. He had traveled 15,596 miles in 7 days, 18 hours and 45 minutes.
1934 – Outside of the Biograph Theater in Chicago, IL, "Public Enemy No. 1" John Dillinger was mortally wounded by FBI agents.
1941 – Plans for the Pentagon were presented to the House Subcommittee on Appropriations.
1942 – The U.S. government began compulsory civilian gasoline rationing due to the wartime demands.
1962 – The Mariner 1 spacecraft flew erratically several minutes after launch and had to be destroyed.
1983 – The movie "Mr. Mom", starring Michael Keaton and Teri Garr, premiered in theaters.
1991 – Serial killer and cannibal Jeffrey Dahmer was arrested in Milwaukee, WI after police discovered human remains in his apartment.
1996 – The Comedy Central late night talk show, "The Daily Show", debuted with its original host  Craig Kilborn.
1997 – The second Blue Water Bridge opened between Port Huron, MI and Sarnia, Canada.
2000 – Astronomers at the University of Arizona announced that they had found a 17th moon orbiting Jupiter.
2003 – Sadaam Hussein's sons Uday and Qusay Hussein were killed by U.S. troops inside a Mosul palace.
2003 – The movie "Seabiscuit", starring Toby Maquire, was released in theaters.
2003 – U.S. Army Private Jessica Lynch, a prisoner of war who was rescued from an Iraqi hospital, received a hero's welcome when the 19 year old returned to her hometown of Palestine, WV. She had been captured by Iraqi forces in March of 2003.
2003 – In Paris, France, a fire broke out near the top of the Eiffel Tower. About 4,000 visitors were evacuated. No injuries were reported.
2005 – The movie "March of the Penguins" premiered in theaters.
2009 – The longest total solar eclipse of the 21st century, lasting up to 6 minutes and 38.8 seconds, occurred over parts of Asia and the Pacific Ocean.
2013 – Prince George, the first child of Prince William and Kate Middleton, was born.
BIRTHDAYS:
Louise Fletcher – 88 years old (1934) – Actress (Played Nurse Ratched in the 1975 film "One Flew over the Cuckoo's Nest", "Exorcist II: The Heretic", "Brainstorm", "Firestarter", "Flowers in the Attic", "Cruel Intentions", TV's "Maverick")
Chuck Jackson – 85 years old (1937) – Singer ("I Don't Want to Cry," "Any Day Now," "I Keep Forgettin'", "All Over the World")
George Clinton – 81 years old (1941) – Singer, songwriter, bandleader, music producer
Bobby Sherman – 79 years old (1943) – Singer, actor (TV's "Shindig!" "Here Come the Brides")
Rick Davies – 78 years old (1944) – Singer, keyboardist (Supertramp)
Danny Glover – 76 years old (1946) – Actor ("Lethal Weapon" 1-4, "The Color Purple", "Saw")
Paul Schrader – 76 years old (1946) – Screenwriter, film director ("Taxi Driver", "Raging Bull", "The Last Temptation of Christ", "Bringing Out the Dead", "Hardcore" – parts were filmed in Grand Rapids, MI). Born in Grand Rapids, MI.
Albert Brooks – 75 years old (1947) – Actor-writer-director ("Real Life", "Lost in America", "Broadcast News", "Finding Nemo")
Don Henley – 75 years old (1947) – Singer, Drummer (The Eagles)
Willem Dafoe – 67 years old (1955) – Actor ("The Last Temptation of Christ", "The English Patient", "Spider Man", "To Live and Die in L.A.", "Platoon")
Emily Saliers – 59 years old (1963) – Singer (Indigo Girls)
John Leguizamo – 58 years old (1964) – Actor ("Ride Along", "Empire", "Ice Age", "Summer of Sam")
David Spade – 58 years old (1964) – Actor/comedian ("Grown Ups", "Senseless", "Lost and Found", "Joe Dirt", TV's "8 Simple Rules", "Saturday Night Live"). Born in Birmingham, MI.
Patrick Labyorteaux – 57 years old (1965) – Actor (TV's "Little House on the Prairie", "JAG")
Irene Bedard – 55 years old (1967) – Actress ("Pocahontas")
Selena Gomez – 30 years old (1992) – Singer, actress ("Spring Breakers", "Monte Carlo", "Ramona and Beezus")
TODAY IS:
National Fragile X Awareness Day
For additional information check out websites like: www.on-this-day.com, www.born-today.com, www.famousbirthdays.com, www.daysoftheyear.com, and www.nationaldaycalendar.com.