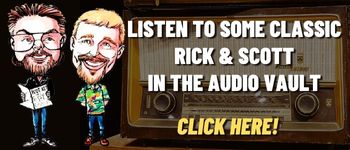 A quick look at Today in History, check out some Celebrity Birthdays, and find out what Days of the Year to celebrate.
TODAY IN HISTORY:
1715 – The first lighthouse in America was authorized for construction at Little Brewster Island, MA.
1827 – The first swimming school in the United States opened in Boston, MA. Students included John Quincy Adams and James Audubon.
1829 – The first typewriter, called a typographer, was patented by William Austin Burt.
1877 – The first railroad passenger service began in Cincinnati, OH.
1880 – The first U.S. commercial hydro-electric power plant began operation in Grand Rapids, MI on the Grand River.
1903 – The Ford Motor Company sold its first car. It had a price tag of $850. The automobile featured a twin-cylinder combustion engine designed and manufactured by Henry Ford.
1904 – The ice cream cone was invented by Charles E. Menches in St. Louis, MO.
1926 – Fox Films purchased the patents of the Movietone sound system for recording sound onto film.
1938 – In Utah, the first federal game preserve was approved by the U.S. Fish and Wildlife Service.
1958 – Dutch Village in Holland, MI opened for the first time. On their first day they had a total of two customers and made $12.73.
1962 – Telstar relayed the first publicly transmitted, live trans-Atlantic television program, featuring Walter Cronkite.
1967 – In Detroit, MI, one of the worst riots in U.S. history began on 12th Street in the inner city. The riots killed 43 people, injured 342 and burned about 1,400 buildings.
1972 – The U.S. launched Landsat 1 (ERTS-1). It was the first Earth-resources satellite.
1982 – Diet Coke was introduced.
1982 – The movie "The World According to Garp", starring Robin Williams, premiered in theaters.
1982 – The International Whaling Commission decided to end commercial whaling by 1985-86.
1984 – Vanessa Williams became the first Miss America to resign when she surrendered her crown after nude pictures of her appeared in "Penthouse" magazine.
1985 – Commodore unveiled the personal computer Amiga 1000.
1986 – Britain's Prince Andrew married Sarah Ferguson at Westminster Abbey in London. (They divorced in 1996.)
1992 – The "New B-93", 93.7 WBCT-FM in Grand Rapids, MI, hit the airwaves.
1993 – The movie "Coneheads", starring Dan Aykroyd and Jane Curtin, debuted in theaters.
1995 – The comet Hale-Bopp was discovered. It became visible to the naked eye on Earth nearly a year later.
1997 – Digital Equipment Corporation filed antitrust charges against computer chipmaker Intel.
1998 – U.S. scientists at the University of Hawaii clone more than 50 "carbon-copy" mice.
1999 – The movie "Inspector Gadget: The Movie", starring Matthew Broderick, premiered in theaters.
2000 – Lance Armstrong won his second Tour de France.
2015 – NASA announced the discovery of Kepler-452b (a planet sometimes quoted to be an "Earth 2.0" or "Earth's Cousin") by the Kepler space telescope.
2021 – Major League Baseball's Cleveland Indians announced it would be re-named the Guardians, after the Guardians of Traffic, eight large Art Deco statues on the Hope Memorial Bridge, located near their playing field.
2022 – The World Health Organization declared Monkey Pox a global health emergency.
BIRTHDAYS:
Ronny Cox – 85 years old (1938) – Actor ("Beverly Hills Cop")
Edie McClurg – 78 years old (1945) – Actress (" A River Runs Through It", "Ferris Bueller's Day Off", TV's "WKRP in Cincinnati", "Harper Valley PTA", "The Hogan Family")
Andy Mackay – 77 years old (1946) – Played oboe and saxophone (Roxy Music)
John Hall – 75 years old (1948) – Singer (Orleans), U.S. Congressman
Blair Thornton – 73 years old (1950) – Guitarist (Bachman-Turner Overdrive)
Martin Gore – 62 years old (1961) – Guitarist, keyboardist (Depeche Mode)
Woody Harrelson – 62 years old (1961) – Actor (TV's "Cheers", movies "The People Vs. Larry Flynt", "The Messenger", "White Men Can't Jump", "Indecent Proposal", "The Hunger Games", "Natural Born Killers", "Kingpin")
Eriq La Salle – 61 years old (1962) – Actor ("Coming to America", "One Hour Photo", TV's "ER")
Slash (Saul Hudson) – 58 years old (1965) – Guitarist (Guns N' Roses)
Charisma Carpenter – 53 years old (1970) – Actress (TV's "Angel," "Buffy the Vampire Slayer")
Sam Watters – 53 years old (1970) – Singer (Color Me Badd)
Chad Gracey – 52 years old (1971) – Drummer (Live)
Alison Krauss – 52 years old (1971) – Singer, musician
Marlon Wayans – 51 years old (1972) – Actor ("Little Man", "White Chicks", "Scary Movie" 1 & 2, TV's "The Wayans Brothers", "In Living Color")
Kathryn Hahn – 50 years old (1973) – Actress (TV's "Parks and Recreation", movie "The Secret Life of Walter Mitty")
Monica Lewinsky – 50 years old (1973) – White House Intern who had an "inappropriate relationship" with President Bill Clinton
Michelle Williams – 43 years old (1980) – Singer (Destiny's Child)
Daniel Radcliffe – 34 years old (1989) – Actor ("Harry Potter" movies)
TODAY IS:
International Yada, Yada, Yada Day
National Peanut Butter and Chocolate Day
National Vanilla Ice Cream Day
For additional information check out websites like: www.on-this-day.com, www.born-today.com, www.famousbirthdays.com, www.daysoftheyear.com, and www.nationaldaycalendar.com.