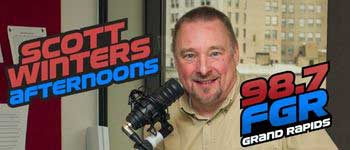 A quick look at Today in History, check out some Celebrity Birthdays, and find out what Days of the Year to celebrate.
TODAY IN HISTORY:
1866 – The metric system was legalized by the United States Congress for the standardization of weights and measures throughout the U.S.
1868 – The Fourteenth Amendment to the Constitution was declared in effect. The Amendment guaranteed African American citizenship and due process of law.
1896 – The city of Miami, FL, was incorporated.
1914 – World War I officially began when Austria-Hungary declared war on Serbia.
1933 – Rudy Vallee received the very first singing telegram on his 32nd birthday.
1939 – Judy Garland recorded the song "Over the Rainbow."
1941 – The United States House of Representatives approved plans for the Pentagon.
1945 – A U.S. Army bomber crashed into the 79th floor of New York City's Empire State Building. 14 people were killed and 26 were injured.
1951 – The Walt Disney film "Alice in Wonderland" was released.
1978 – The movie "National Lampoon's Animal House" debuted in theaters.
1982 – San Francisco, CA, became the first city in the United States to ban handguns.
1989 – The movie "Turner and Hooch", starring Tom Hanks, premiered in theaters.
1993 – The Mel Brooks movie, "Robin Hood: Men in Tights", debuted in theaters.
1995 – The movie "Waterworld" premiered in theaters.
1996 – The remains of a prehistoric man were discovered near Kennewick, WA.
1998 – Bell Atlantic and GTE announced $52 billion deal that created the second-largest phone company.
1998 – Monica Lewinsky received blanket immunity from prosecution to testify before a grand jury about her relationship with President Bill Clinton.
2000 – Kathie Lee Gifford made her final appearance as co-host of the ABC talk show "Live with Regis and Kathie Lee."
2002 – After spending 77 hours in a dark and flooded shaft 240 feet below ground, nine mine workers in Pennsylvania emerged in good health.
BIRTHDAYS:
George Cummings – 84 years old (1938) – Guitarist (Dr. Hook)
Jim Davis – 77 years old (1945) – Cartoonist ("Garfield")
Jonathan Edwards – 76 years old (1946) – Singer ("Sunshine")
Linda Kelsey – 76 years old (1946) – Actress (Played Billie Newman on TV's "Lou Grant")
Sally Struthers – 75 years old (1947) – Actress (TV's "All in the Family", "Gilmore Girls", "Gloria", "9 to 5")
Simon Kirke – 73 years old (1949) – Drummer (Bad Company, Free)
Lori Loughlin – 58 years old (1964) – Actress (Played Rebecca Donaldson-Katsopolis on TV's "Full House")
Elizabeth Berkley – 50 years old (1972) – Actress ("Showgirls", "Cover Story", "Roger Dodger", TV's "Saved by the Bell", "Dancing With the Stars: Season 17"). Born in Farmington Hills, MI.
TODAY IS:
For additional information check out websites like: www.on-this-day.com, www.born-today.com, www.famousbirthdays.com, www.daysoftheyear.com, and www.nationaldaycalendar.com.