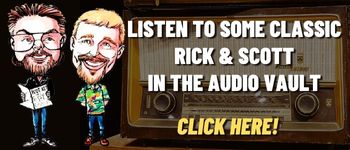 A quick look at Today in History, check out some Celebrity Birthdays, and find out what Days of the Year to celebrate.
TODAY IN HISTORY:
1838 – The Iowa Territory was organized.
1839 – According to legend, Abner Doubleday created the game of baseball on this date.
1849 – Lewis Haslett patented a gas mask.
1897 – Carl Elsener patented his penknife. The object later became known as the Swiss army knife.
1904 – The steamer Helen C. Lamoore made its first trip down the Grand River. It ran during the summer of 1904, making 3 round trips per week from Grand Rapids, MI to Grand Haven, MI at a passenger rate of 50 cents per person.
1921 – President Warren Harding urged every young man to attend military training camp.
1923 – Harry Houdini, while suspended upside down 40 feet above the ground in New York, NY, escaped from a strait jacket.
1931 – Chicago, IL gangster Al Capone, and 68 of his henchmen, were indicted for violating Prohibition Laws restricting the manufacture, sale and distribution of alcohol.
1935 – Senator Huey Long, of Louisiana, made the longest speech on Senate record. The speech took 15-1/2 hours and was filled by 150,000 words.
1939 – The National Baseball Hall of Fame and Museum was dedicated in Cooperstown, NY, 100 years after Abner Doubleday invented the game.
1942 – Anne Frank received a diary for her 13th birthday.
1948 – Ben Hogan won his first U.S. Open golf classic.
1952 – Foremost Insurance was founded in Grand Rapids, MI.
1963 – The movie "Cleopatra", starring Elizabeth Taylor, Rex Harrison, and Richard Burton, premiered at the Rivoli Theatre in New York, NY.
1967 – State laws which prohibited interracial marriages were ruled unconstitutional by the Supreme Court.
1971 – Tricia Nixon and Edward F. Cox were married in the White House Rose Garden.
1972 – The fast food restaurant chain Popeyes was founded in Arabi, LA. It was originally called "Chicken on the Run".
1978 – David Berkowitz, New York's "Son of Sam" killer, was sentenced to 25 years to life in prison for each murder, to be served consecutively.
1981 – Major league baseball players began a 49 day strike. The issue was free-agent compensation.
1981 – The movie "Raiders of the Lost Ark" opened in the theaters.
1985 – The U.S. House of Representatives approved $27 million in aid to the Nicaraguan contras.
1987 – In Germany, President Ronald Reagan publicly challenged Mikhail Gorbachev to tear down the Berlin Wall. "General Secretary Gorbachev, if you seek peace, if you seek prosperity for the Soviet Union and Eastern Europe, if you seek liberalization: Come here to this gate! Mr. Gorbachev, open this gate! Mr. Gorbachev, tear down this wall!"
1987 – The movie "Predator", starring Arnold Schwarzenegger, was released in theaters.
1987 – The movie "The Witches of Eastwick", starring  Jack Nicholson, Cher, Michelle Pfeiffer and Susan Sarandon, opened in theaters.
1989 – In Memphis, TN, Graceland opened the Elvis Presley Autoland Museum, which contains over 20 cars owned by Presley.
1991 – The Chicago Bulls won their first NBA championship. The Bulls beat the Los Angeles Lakers four games to one.
1994 – The Boeing 777, the world's largest twinjet, made its first flight.
1994 – Nicole Brown Simpson and Ronald Goldman were murdered outside her home in Los Angeles, CA. Her estranged husband, OJ Simpson, was tried and acquitted for the killings, but he was held liable for their deaths in a civil suit.
1995 – Grand Rapids, MI became the "home office" of "The Late Show with David Letterman". Dave made the change after a man from Grand Rapids called him while he was a guest on "Larry King".
1996 – In Philadelphia, PA, a panel of federal judges blocked a law against indecency on the internet. The panel said that the 1996 Communications Decency Act would infringe upon the free speech rights of adults.
1997 – Interleague play began in baseball, ending a 126-year tradition of separating the major leagues until the World Series. The Giants beat the Rangers 4-3.
1997 – The U.S. Treasury Department unveiled a new $50 bill meant to be more counterfeit-resistant.
1998 – Compaq Computer paid $9 billion for Digital Equipment Corp. in largest high-tech acquisition.
2003 – In Arkansas, Terry Wallis spoke for the first time in nearly 19 years. Wallis had been in a coma since July 13, 1984, after being injured in a car accident.
2006 – Super Bowl winning Pittsburgh Steelers quarterback Ben Roethlisberger suffered a serious head injury when the motorcycle he was riding collided with a car in Pittsburgh.
2009 – In the U.S., the switch from analog TV transmission to digital was completed.
2009 – In the NHL, the Pittsburgh Penguins beat the Detroit Red Wings in game seven to take the Stanley Cup.
2014 – Amazon's Prime Music was launched.
2015 – In Gothenburg, Sweden, Dave Grohl, of the Foo Fighters, fell off the stage and broke his leg. He had his leg set backstage and returned to perform more songs.
2019 – In the NHL, the St. Louis Blues won their first Stanley Cup since entering the league in 1967, defeating the Boston Bruins in game seven of the finals, 4-1.
2020 – Ontonagon County was the only place in Michigan with zero COVID-19 cases.
BIRTHDAYS:
George Herbert Walker Bush – (June 12, 1924 – November 30, 2018) – 41st President of the United States (1989-1992), father of President George W. Bush.
Marv Albert – 81 years old (1941) – Sportscaster
Chick Corea – 81 years old (1941) – Musician
Bun E. Carlos – 72 years old (1950) – Drummer (Cheap Trick)
Junior Brown – 70 years old (1952) – Musician, singer
Rocky Burnette – 69 years old (1953) – Musician
Timothy Busfield – 65 years old (1957) – Actor (TV's "The West Wing," "thirtysomething", "Studio 60 on the Sunset Strip", "Trapper John, MD", "The Paper Chase", movies "Revenge of the Nerds", "Field of Dreams", "National Security"). Born in Lansing, MI.
Meredith Brooks – 64 years old (1958) – Singer ("Bitch")
Jenilee Harrison – 64 years old (1958) – Actress (TV's "Three's Company", "Dallas")
Scott Thompson – 63 years old (1959) – Actor, comedian (TV's "The Larry Sanders Show", "The Kids in the Hall")
Paula Marshall – 58 years old (1964) – Actress (TV's "Gary Unmarried")
Frances O'Connor – 55 years old (1967) – Actress ("Mansfield Park", "Bedazzled", "A.I. Artificial Intelligence", "The Importance of Being Earnest", "Timeline")
Jason Mewes – 48 years old (1974) – Actor ("Zack and Miri Make a Porno", "Jay and Silent Bob Strike Back", "Dogma", "Chasing Amy", "Mallrats", "Clerks")
Kenny Wayne Shepherd – 45 years old (1977) – Musician
Wil Horneff – 43 years old (1979) – Actor ("The Sandlot", "Ghost in the Machine", "Born to Be Wild", TV's "Law & Order")
Robyn – 43 years old (1979) – Singer, songwriter
TODAY IS:
National Peanut Butter Cookie Day
For additional information check out websites like: www.on-this-day.com, www.born-today.com, www.famousbirthdays.com, www.daysoftheyear.com, and www.nationaldaycalendar.com.