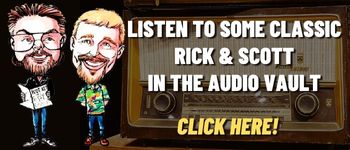 A quick look at Today in History, check out some Celebrity Birthdays, and find out what Days of the Year to celebrate.
TODAY IN HISTORY:
1667 – Jean-Baptiste Denys administered the first fully-documented human blood transfusion. He successfully transfused the blood of a sheep to a 15-year old boy.
1752 – Benjamin Franklin experimented by flying a kite during a thunderstorm. The result was a little spark that showed the relationship between lightning and electricity (traditional date, the exact day is unknown).
1775 – George Washington was appointed head of the Continental Army by the Second Continental Congress.
1836 – Arkansas became the 25th U.S. state.
1836 – Congress suggested a way to end the Ohio-Michigan "Toledo Strip" border dispute. The idea, which was adopted, gave the Toledo area to Ohio and the vast Upper Peninsula to Michigan.
1844 – Charles Goodyear was granted a patent for vulcanization, the process that strengthens rubber.
1864 – Arlington National Cemetery was established when 200 acres around Arlington Mansion (formerly owned by Confederate General Robert E. Lee) were officially set aside as a military cemetery by U.S. Secretary of War Edwin M. Stanton.
1877 – Henry O. Flipper became the first African American to graduate from the U.S. Military Academy at West Point.
1878 – Eadweard Muybridge took a series of photographs to prove that all four feet of a horse leave the ground when it runs. The study became the basis of motion pictures.
1898 – The U.S. House of Representatives approved the annexation of Hawaii.
1909 – Benjamin Shibe patented the cork center baseball.
1911 – The Computing-Tabulating-Recording Co. was incorporated in the state of New York. The company was later renamed International Business Machines (IBM) Corp.
1916 – President Woodrow Wilson signed a bill incorporating the Boy Scouts of America, making them the only American youth organization with a federal charter.
1919 – Captain John Alcock and Lt. Arthur W. Brown won $50,000 for successfully completing the first, non-stop trans-Atlantic plane flight.
1921 – Bessie Coleman became the first African American woman to earn an international aviation license.
1934 – The Great Smoky Mountains National Park was founded.
1952 – The Diary of Anne Frank, a true account of Jews hiding from the Nazis, was published.
1958 – Pizza Hut was founded by two college students, brothers Dan and Frank Carney, in Wichita, KS. Today Pizza Hut is the world's largest pizza chain with 18,703 restaurants worldwide as of 2019.
1969 – The television show "Hee Haw" debuted on CBS.
1970 – Charles Manson went on trial for the Sharon Tate murders.
1973 – The George Lucas movie "American Graffiti, opened in theaters nationally.
1983 – In Grand Rapids, MI, the Grand Plaza West was officially completed. The building is a 29-story glass enclosed tower with 287 suites and guest rooms. Total cost of renovation was $68 million.
1985 – Rembrandt's painting Danaë was attacked by a man (later judged insane) who threw sulfuric acid on the canvas and cut it twice with a knife.
1988 – The movie "Bull Durham", starring Kevin Costner and Susan Sarandon, premiered in theaters.
1990 – The movie "Gremlins 2: The New Batch" premiered in theaters.
1992 – It was ruled by the U.S. Supreme Court that the government could kidnap criminal suspects from foreign countries for prosecution.
1992 – Vice President Dan Quayle instructed a student to spell "potato" with an "e" on the end during a spelling bee.
1994 – The animated movie "The Lion King" premiered in theaters.
1995 – O.J. Simpson found the glove didn't fit, which eventually lead the jury to acquit him.
1997 – The Disney animated movie "Hercules" premiered in theaters.
2007 – Bob Barker ended his 35-year run as host of the CBS game show "The Price Is Right".
2012 – Nik Wallenda became the first person to successfully tightrope walk over Niagara Falls.
2022 – Microsoft retired the web browser Internet Explorer. It had been around since 1995.
BIRTHDAYS:
Muff Winwood – 79 years old (1943) – Bass guitarist (Spencer Davis Group)
Janet Lennon – 76 years old (1946) – Singer (The Lennon Sisters)
Simon Callow – 73 years old (1949) – Actor ("Amadeus", "Four Weddings and a Funeral")
Russell Hitchcock – 73 years old (1949) – Singer (Air Supply)
Steve Walsh – 71 years old (1951) – Singer (Kansas)
Jim Belushi – 68 years old (1954) – Actor, comedian ("K9", "Red Heat", TV's "According to Jim")
Terri Gibbs – 68 years old (1954) – Country singer ("Somebody's Knockin'")
Julie Hagerty – 67 years old (1955) – Actress ("Airplane!", "Airplane II: The Sequel", "A Midsummer Night's Sex Comedy", "Lost in America", "A Master Builder")
Brett Butler – 65 years old (1957) – Baseball player
Wade Boggs – 64 years old (1958) – Baseball player
Helen Hunt – 59 years old (1963) – Actress ("As Good As It Gets", "The Sessions", "Cast Away", "What Women Want", "Pay It Forward", "Twister", TV's "Mad About You")
Scott Rockenfield – 59 years old (1963) – Drummer (Queensrÿche)
Courteney Cox – 58 years old (1964) – Actress (TV's "Friends", "Cougar Town", Bruce Springsteen's "Dancing in the Dark" video, movies "Ace Ventura: Pet Detective", the "Scream" series)
Ice Cube – 53 years old (1969) – Rapper, actor ("Ride Along", "21 Jump Street", "First Sunday", "Are We There Yet?", "Are We Done Yet?", "xXx: State of the Union", "Three Kings", "Barbershop", "Friday", "Boyz n the Hood", "Anaconda")
Idalis DeLeón – 53 years old (1969) – Actress, MTV VJ (TV's "Living Single", movie "Ride")
Leah Remini – 52 years old (1970) – Actress (TV's "The King of Queens", "It's All Relative", author "Troublemaker: Surviving Hollywood and Scientology")
Neil Patrick Harris – 49 years old (1973) – Actor (TV's "How I Met Your Mother", "Doogie Howser MD", the "Harold and Kumar" movies, "Starship Troopers")
Billy Martin – 41 years old (1981) – Guitarist, keyboardist (Good Charlotte)
Denzel Whitaker – 32 years old (1990) – Actor ("The Great Debaters", "Training Day")
TODAY IS:
World Elder Abuse Awareness Day
For additional information check out websites like: www.on-this-day.com, www.born-today.com, www.famousbirthdays.com, www.daysoftheyear.com, and www.nationaldaycalendar.com.