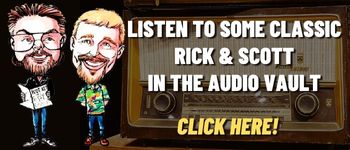 A quick look at Today in History, check out some Celebrity Birthdays, and find out what Days of the Year to celebrate.
TODAY IN HISTORY:
1621 – The first duel in America took place in the Plymouth Colony in Massachusetts.
1778 – Britain evacuated Philadelphia, PA during the U.S. Revolutionary War.
1812 – The War of 1812 began as the U.S. declared war against Great Britain. The conflict began over trade restrictions.
1855 – The Steamship Illinois became the first ship to pass through the Sault Ste. Marie Locks.
1863 – J.J. Richardson received a patent for the ratchet wrench.
1873 – Susan B. Anthony was fined $100 for attempting to vote for a U.S. President.
1898 – Atlantic City, NJ, opened its Steel Pier.
1923 – Checker Taxi, of Kalamazoo, MI, put their first taxi on the streets. The last Checker cab was made July 12, 1982.
1925 – The first degree in landscape architecture was granted by Harvard University.
1927 – Charles Lindbergh became the first living American to be honored on a postage stamp, which went on sale for 10 cents. The stamp was of Charles Lindbergh's "Spirit of St. Louis".
1928 – Amelia Earhart became the first woman to fly (but not solo) across the Atlantic Ocean as she completed a flight from Newfoundland to Wales. She was a passenger. Wilmer Stultz was the pilot and Lou Gordon was the mechanic.
1936 – The first bicycle traffic court was established in Racine, WI.
1940 – The "Finest Hour" speech was delivered by Winston Churchill.
1948 – The United Nations Commission on Human Rights adopted its International Declaration of Human Rights.
1948 – Columbia Records publicly unveiled its new long-playing phonograph record, the 33 1/3 rpm, in New York City.
1953 – Seventeen major league baseball records were tied or broken in a game between the Boston Red Sox and the Detroit Tigers.
1956 – The comedy team of Dean Martin and Jerry Lewis announced they had broken up.
1959 – The first telecast received from England was broadcast in the U.S. over NBC-TV.
1961 – "Gunsmoke" was broadcast for the last time on CBS radio.
1967 – Grand Valley State Colleges, in Allendale, MI, held their first graduation.
1975 – Fred Lynn of the Boston Red Sox hit three home runs, a triple and a single in a game against the Detroit Tigers.
1979 – In Vienna, President Jimmy Carter and Leonid Brezhnev signed the Strategic Arms Limitation Treaty (SALT) 2.
1982 – The Senate approved the renewal of the 1965 Voting Rights Act for an additional twenty-five years.
1983 – Dr. Sally Ride became the first American woman in space aboard the Space Shuttle Challenger.
1993 – The movie "Last Action Hero", starring  Arnold Schwarzenegger, premiered in theaters.
1996 – Ted Kaczynski, suspected of being the Unabomber, was indicted on 10 criminal counts.
1996 – In San Jose, California, Richard Allen Davis was convicted for the 1993 kidnap-murder of 12 year old Polly Klaas.
1998 – The Walt Disney Co. purchased a 43% stake in the Web search engine company Infoseek Corp.
1998 – Nine commemorative U.S. postage stamps were re-issued. The stamps were considered to be classically beautiful examples of stamp engraving.
1998 – "The Boston Globe" asked Patricia Smith to resign after she admitted to inventing people and quotes in four of her recent columns.
1999 – Walt Disney's film "Tarzan" opened in theaters.
2004 – The movie "DodgeBall: A True Underdog Story", starring Vince Vaughn and Ben Stiller, premiered in theaters.
2009 – NASA launched the Lunar Reconnaissance Orbiter/LCROSS probes to the Moon. It was the first American lunar mission since Lunar Prospector in 1998.
2010 – The movie "Toy Story 3" was released in theaters.
BIRTHDAYS:
Sir Paul McCartney – 80 years old (1942) – Musician (Beatles, Wings)
Linda Thorson – 75 years old (1947) – Actress (TV's "The Avengers")
Carol Kane – 70 years old (1952) – Actress (TV's "Taxi", movies "Man on the Moon", "Addams Family Values", "Jumping Jack Flash", "Hester Street", "Carnal Knowledge")
Isabella Rossellini – 70 years old (1952) – Actress ("Blue Velvet", "Cousins", "Wild at Heart", "Death Becomes Her")
Nathan Morris – 51 years old (1971) – Singer (Boyz II Men)
Alana de la Garza – 46 years old (1976) – Actress (TV's "Law & Order", "Law & Order: LA", "Law & Order: Special Victims Unit", "CSI: Miami", "Forever", "Criminal Minds: Beyond Borders")
Blake Shelton – 46 years old (1976) – Singer, Judge (TV's "The Voice")
TODAY IS:
World Sustainable Gastronomy Day
For additional information check out websites like: www.on-this-day.com, www.born-today.com, www.famousbirthdays.com, www.daysoftheyear.com, and www.nationaldaycalendar.com.