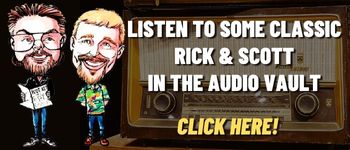 A quick look at Today in History, check out some Celebrity Birthdays, and find out what Days of the Year to celebrate.
TODAY IN HISTORY:
1763 – In what is now Mackinaw City, MI, Chippewa Indians arranged to celebrate the birthday of King George III with an exhibition game of Lacrosse in front of the gates of Ft. Michilimackinac. When the Brits opened the gates to watch, the Indians rushed the fort and massacred all but 4 Englishmen.
1774 – The Quartering Act, which required American colonists to allow British soldiers into their houses, was reenacted.
1835 – The Great Seal of Michigan was adopted. It was designed by Lewis Cass, Michigan's second (non-acting) Territorial governor. The seal was patterned after the seal of the Hudson Bay Fur Company.
1835 – P.T. Barnum launched his first traveling show. The main attraction was Joice Heth. Heth was reputed to be the 161-year-old nurse of George Washington.
1851 – Maine became the first U.S. state to enact a law prohibiting alcohol.
1883 – The first baseball game under electric lights was played in Fort Wayne, IN.
1886 – Grover Cleveland became the second U.S. President to get married while in office. He was the first to have a wedding in the White House.
1896 – Italian inventor Guglielmo Marconi patented the radio.
1924 – All American Indians were granted U.S. citizenship by Congress.
1928 – Velveeta Cheese was introduced. The product was advertised as a nutritious health food.
1933 – President Franklin D. Roosevelt accepted the first swimming pool to be built inside the White House.
1935 – George Herman "Babe" Ruth announced that he was retiring from baseball.
1964 – The Rolling Stones kicked off their first American tour at a high school football stadium in Lynn, Massachusetts.
1966 – Surveyor 1, the U.S. space probe, landed in Oceanus Procellarum on the moon and started sending photographs back to Earth of the Moon's surface. It was the first soft landing on another planet.
1985 – Kareem Abdul Jabbar topped Jerry West to become the NBA's all-time playoff scorer with 4,458 points.
1985 – The R.J. Reynolds Company proposed a major merger with Nabisco that would create a $4.9 billion conglomerate.
1995 – The movie "Bridges of Madison County", starring Clint Eastwood and Meryl Streep, premiered in theaters.
1995 – Captain Scott F. O'Grady's U.S. Air Force F-16C was shot down over Bosnia while patrolling the NATA no-fly zone. He was rescued six days later.
1997 – In Denver, CO, Timothy McVeigh was convicted on 15 counts of murder and conspiracy for his role in the 1995 bombing of the Alfred P. Murrah Federal Building in Oklahoma City, OK, where 168 people died. He was executed four years later.
1998 – Royal Caribbean Cruises agreed to pay $9 million to settle charges of dumping waste at sea.
2003 – In the U.S., federal regulators voted to allow companies to buy more television stations and newspaper-broadcasting combinations in the same city. The previous ownership restrictions had not been altered since 1975.
2003 – The Supreme Court ruled that companies could not be sued under a trademark law for using information in the public domain without giving credit to the originator. The case had originated with 20th Century Fox against suing Dastar Corp. over their use of World War II footage.
2004 – Ken Jennings began his winning streak on the TV game show "Jeopardy!". He answered 2,693 questions correctly and won 74 games.
BIRTHDAYS:
Stacy Keach – 82 years old (1941) – Actor ("The Long Riders", "American History X", TV's "Mike Hammer")
Charles Haid – 80 years old (1943) – Actor (TV's "Hill Street Blues")
Jon Peters – 78 years old (1945) – Movie producer
Jerry Mathers – 75 years old (1948) – Actor (Played Beaver on TV's "Leave it to Beaver")
Joanna Gleason – 73 years old (1950) – Actress ("Hannah and Her Sisters", "Heartburn", "Crimes and Misdemeanors", "F/X2″,"Mr. Holland's Opus", "Boogie Nights")
Dennis Haysbert – 69 years old (1954) – Actor (TV's "24", "The Unite", Allstate commercials, movies "Jarhead", "Far From Heaven", "Love and Basketball", "Waiting to Exhale")
Dana Carvey – 68 years old (1955) – Comedian, actor (TV's "Saturday Night Live," movie "Wayne's World")
Gary Grimes – 68 years old (1955) – Actor ("Summer of '42")
Michael Steele – 68 years old (1955) – Bassist, guitarist, singer (The Bangles, The Runaways)
Tony Hadley – 63 years old (1960) – Singer (Spandau Ballet)
Kyle Petty – 63 years old (1960) – Auto racer
B-Real – 53 years old (1970) – Rapper, actor (Cypress Hill)
Wayne Brady – 51 years old (1972) – Actor, comedian, TV host (TV's "Whose Line is it Anyway", "The Wayne Brady Show", "Let's Make A Deal")
Wentworth Miller – 51 years old (1972) – Actor (TV's "Prison Break")
Zachary Quinto – 46 years old (1977) – Actor ("Star Trek", TV's "Heroes", "24")
Dominic Cooper – 45 years old (1978) – Actor ("Miss You Already", "Need for Speed", "Dracula Untold", "Warcraft", "My Week With Marilyn", "Captain America: The First Avenger", TV's "Preacher", "Agent Carter")
Nikki Cox – 45 years old (1978) – Actress (TV's "Unhappily Ever After", "Las Vegas", "Nikki")
Justin Long – 45 years old (1978) – Actor ("Dodge Ball," "Live Free or Die Hard", "He's Just Not That Into You", "Herbie: Fully Loaded", "Galaxy Quest", "Drag Me to Hell", "Crossroads", "Jeepers Creepers", TV's "Ed")
Brooke White – 40 years old (1983) – Singer (Finished fifth on TV's "American Idol: Season 7")
TODAY IS:
International Volkswagen Bus Day
National Leave the Office Earlier Day
National Rotisserie Chicken Day
For additional information check out websites like: www.on-this-day.com, www.born-today.com, www.famousbirthdays.com, www.daysoftheyear.com, and www.nationaldaycalendar.com.