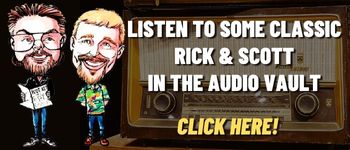 A quick look at Today in History, check out some Celebrity Birthdays, and find out what Days of the Year to celebrate.
TODAY IN HISTORY:
1783 – A hot-air balloon was demonstrated by Joseph and Jacques Montgolfier. It reached a height of 1,500 feet.
1784 – Marie Thible became the first woman to fly in a hot-air balloon. The flight was 45 minutes long and reached a height of 8,500 feet.
1812 – The Louisiana Territory had its name changed to the Missouri Territory.
1816 – "The Washington" was launched at Wheeling, WV. It was the first stately, double-decker steamboat.
1876 – The "Transcontinental Express" train arrived in San Francisco, CA, via the First Transcontinental Railroad only 83 hours and 39 minutes after leaving New York, NY.
1892 – The Sierra Club was incorporated in San Francisco, CA.
1896 – Henry Ford made a successful test drive of his new car in Detroit, MI. He called the vehicle a "Quadricycle."
1910 – A statue of George Armstrong Custer was dedicated in Monroe, MI. The famous general spent much of his life in Monroe.
1912 – Massachusetts became the first state to set a minimum wage.
1919 – The U.S. Senate passed the Women's Suffrage bill.
1924 – An eternal light was dedicated at Madison Square in New York City in memory of all New York soldiers who died in World War I.
1931 – The first rocket-glider flight was made by William Swan in Atlantic City, NJ.
1935 – "Invisible" glass was patented by Gerald Brown and Edward Pollard.
1937 – The first shopping cart was introduced by Sylvan Goldman, owner of the Humpty Dumpty supermarket chain in Oklahoma. It was actually a modified folding chair on wheels.
1947 – The House of Representatives approved the Taft-Hartley Act. The legislation allowed the President of the United States to intervene in labor disputes.
1973 – A patent for the ATM was granted.
1974 – The Cleveland Indians had to forfeit a game to the Texas Rangers when fans got out of control on "10 Cent Beer Night".
1974 – Sally Murphy became the first woman to qualify as an aviator with the U.S. Army.
1977 – The Apple II computer went on sale for the first time.
1982 – The movie "Star Trek II: The Wrath of Khan", starring Ricardo Montalbán, premiered in theaters.
1984 – Bruce Springsteen released his "Born in the U.S.A." album. It spent seven weeks at #1 on the Billboard charts and yielded seven Top 10 singles.
1984 – For the first time in 32 years, Arnold Palmer failed to make the cut for the U.S. Open golf tournament.
1985 – The Supreme Court upheld a lower court ruling striking down an Alabama law that provided for a daily minute of silence in public schools.
1986 – The California Supreme Court approved a law that limited the liability of manufacturers and other wealthy defendants. It was known as the "deep pockets law."
1992 – The U.S. Postal Service announced that the "young Elvis" stamp beat out the older "Vegas Elvis" stamp in a contest in which more than a million votes were tallied.
1998 – Actor Bob Denver, the star of TV's "Gilligan's Island", was busted for marijuana possession in West Virginia after receiving pot in the mail.
1998 – Terry Nichols was sentenced to life in prison for his role in the Oklahoma City bombing.
1998 – George and Ira Gershwin got a posthumous star on the Hollywood Walk of Fame.
2003 – Martha Stewart was indicted for conspiracy, obstruction of justice and securities fraud from the December 2001 sale of shares in ImClone Systems.
2003 – Amazon.com announced that it had received more than 1 million orders for the book "Harry Potter and the Order of the Phoenix." The released date was planned for June 21.
2008 – The United Kingdom and Canada became the first countries to be able to buy and rent films at the iTunes Store.
2008 – Johnny Carson's sidekick Ed McMahon began a fight to avoid foreclosure on his Beverly Hills estate after falling $644,000 behind in mortgage payments.
2008 – Jim Carrey and Jenny McCarthy led thousands of people in a march on Washington, D.C. to bring awareness to the impact that vaccines may have on autism.
2010 – Falcon 9 Flight 1 was the maiden flight of the SpaceX Falcon 9 rocket, which launched from Cape Canaveral Air Force Station Space Launch Complex 40.
2018 – In an effort to promote their hamburgers, IHOP changed their name temporarily to IHOB.
2019 – Professional gambler James Holzhauer's 32-game winning streak came to an end on the TV game show "Jeopardy!". His streak was just short of Ken Jennings' record $2.52 million.
BIRTHDAYS:
Dr. Ruth Westheimer – 95 years old (1928) – Sex therapist
Bruce Dern – 87 years old (1936) – Actor ("Coming Home", "Nebraska","The Hateful Eight", "Monster", "Family Plot", "The Great Gatsby")
Roger Ball – 79 years old (1944) – Saxophonist, keyboardist (Average White Band)
Michelle Phillips – 79 years old (1944) – Singer (The Mamas & the Papas), actress ("The Last Movie", TV's "Knot's Landing", "Beverly Hills 90210")
Parker Stevenson – 71 years old (1952) – Actor (TV's "The Hardy Boys/Nancy Drew Mysteries", movie "Stroker Ace")
Keith David – 67 years old (1956) – Actor ("The Thing", "Crash", "There's Something About Mary", "Barbershop", "Men at Work")
El DeBarge – 62 years old (1961) – Singer (DeBarge). Born in Detroit, MI.
Julie White – 62 years old (1961) – Actress (TV's "Grace Under Fire", "Transformers" movies)
Andrea Jaegar – 58 years old (1965) – Tennis player
Scott Wolf – 55 years old (1968) – Actor ("Go", TV's "The Night Shift", "Perception", "V", "Party of Five", "Everwood")
Horatio Sanz – 54 years old (1969) – Comedian (TV's "Saturday Night Live")
Noah Wyle – 52 years old (1971) – Actor (TV's "ER", "Falling Skies", "The Librarians", movies "Donnie Darko", "A Few Good Men")
Stefan Lessard – 49 years old (1974) – Bassist (The Dave Matthews Band)
Russell Brand – 48 years old (1975) – Actor, comedian
Angelina Jolie – 48 years old (1975) – Actress ("Girl, Interrupted", "Changeling", "Maleficent", "Lara Croft", "Original Sin", "Wanted", "Mr. and Mrs. Smith", "A Mighty Heart")
TODAY IS:
International Day of Innocent Children Victims of Aggression
For additional information check out websites like: www.on-this-day.com, www.born-today.com, www.famousbirthdays.com, www.daysoftheyear.com, and www.nationaldaycalendar.com.