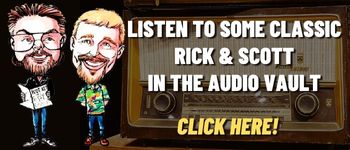 A quick look at Today in History, check out some Celebrity Birthdays, and find out what Days of the Year to celebrate.
TODAY IN HISTORY:
1783 – In Annonay, France, a hot-air balloon flight was demonstrated to the public demonstration for the first time. Brothers Joseph and Jacques Montgolfier succeeded in launching their 33-foot-diameter balloon. The unmanned balloon rose an estimated 1,500 feet and traveled about 7,500 feet before landing after a 10-minute flight.
1794 – Congress prohibited citizens from serving in any foreign armed forces.
1817 – The first Great Lakes steamer, the Frontenac, was launched.
1851 – Harriet Beecher Stow published the first installment of "Uncle Tom's Cabin" in "The National Era".
1865 – The first safe deposit vault was opened in New York, NY. The charge was $1.50 a year for every $1,000 that was stored.
1866 – Doctors met in Detroit, MI, to organize the Michigan State Medical Society.
1917 – American men began registering for the World War I draft.
1924 – Ernst F. W. Alexanderson transmitted the first facsimile message across the Atlantic Ocean.
1927 – Johnny Weissmuller set two world records in swimming events. Weissmuller set marks in the 100-yard, and 200-yard, free-style swimming competition.
1933 – President Roosevelt signed the bill that took the U.S. off of the gold standard, nullifying the right of creditors to demand payment in gold.
1946 – The first medical sponges were first offered for sale in Detroit, MI.
1956 – Elvis Presley introduced his new single, "Hound Dog", on "The Milton Berle Show", shocking audiences with his suggestive hip movements.
1967 – The National Hockey League (NHL) awarded three new franchises: The Minnesota North Stars (later the Dallas Stars), the California Golden Seals (no longer in existence) and the Los Angeles Kings.
1968 – Robert F. Kennedy, a Presidential candidate, was shot at the Ambassador Hotel in Los Angeles, CA, by Sirhan Sirhan, a Palestinian. Kennedy died the next day.
1981 – In the U.S., the Center for Disease Control and Prevention reported that five men in Los Angeles were suffering from a rare pneumonia found in patients with weakened immune systems. They were the first recognized cases of what later became known as AIDS.
1987 – Ted Koppel and guests discussed the topic of AIDS for four hours on ABC-TV's "Nightline".
1987 – The movie "Harry and the Hendersons", about a Seattle family's encounter with Bigfoot, opened in theaters in the United States. It would later become a TV show which ran from 1991-1993.
1989 – The Toronto Sky Dome opened. The Blue Jays lost to Milwaukee 53.
1995 – The dating show "Singled Out" aired on MTV for the first time. Each episode featured a group of 50 men and a group of 50 women competing for a date with one main contestant of the opposite sex. The original hosts were Chris Hardwick and Jenny McCarthy. When McCarthy left the show in early 1997 to star in her own sitcom, "Jenny", MTV hired Carmen Electra to replace her for the last season and a half. The show ended in 1998
1998 – A strike began at a General Motors Corp. parts factory in Flint, MI, that closed five other assembly plants and idled workers across the U.S. for seven weeks.
1998 – The movie "The Truman Show", starring Jim Carrey, opened in theaters in the United States.
1998 – Volkswagen AG won approval to buy Rolls-Royce Motor Cars for $700 million, outbidding BMW's $554 million offer.
2001 – Amazon.com announced that it would begin selling personal computers later in the year.
2002 – The Space Shuttle Endeavor was launched. The Shuttle would deliver a new crew to the International Space Station Alpha and bring the old space station crew back to Earth.
2004 – Ronald Reagan, the 40th President of the United States, died at age 93. He had long suffered from Alzheimer's disease.
2004 – The U.S.S. Jimmy Carter was christened in the U.S. Navy in Groton, CT.
BIRTHDAYS:
Bill Hayes – 98 years old (1925) – Actor, singer (TV's "Days of Our Lives")
Bill Moyers – 89 years old (1934) – Broadcast journalist, White House Press Secretary for President Lyndon Johnson (1965-1967)
Gail Davies – 75 years old (1948) – Country singer
Suze Orman – 72 years old (1951) – TV personality, financial advisor
Nicko McBrain – 71 years old (1952) – Drummer (Iron Maiden)
Kenny G – 67 years old (1956) – Saxophonist
Richard Butler – 67 years old (1956) – Lead singer (Psychedelic Furs)
Karen Sillas – 60 years old (1963) – Actress (TV's "Touched by an Angel", "Promised Land", "The Sopranos")
Ron Livingston – 56 years old (1967) – Actor ("Band of Brothers," "Office Space", "The Conjuring", "The Time Traveler's Wife", "The Cooler", "Adaptation", "Swingers", TV's "Sex and the City", "The Practice")
Brian McKnight – 54 years old (1969) – Singer
Mark Wahlberg – 52 years old (1971) – Actor, singer (Marky Mark, movies "The Departed", both "Ted" movies, "Daddy's Home", "Transformers: Age of Extinction", "Lone Survivor", "2 Guns", "Date Night", "The Lovely Bones", "Max Payne", "Four Brothers", "The Italian Job", "Rock Star", "The Perfect Storm", "Three Kings", "Boogie Nights")
Chad Allen – 49 years old (1974) – Actor (TV's "Our House", "My Two Dads", "Dr. Quinn: Medicine Woman")
TODAY IS:
International Day for the Fight Against Illegal, Unreported and Unregulated Fishing
National Thank God It's Monday Day
For additional information check out websites like: www.on-this-day.com, www.born-today.com, www.famousbirthdays.com, www.daysoftheyear.com, and www.nationaldaycalendar.com.