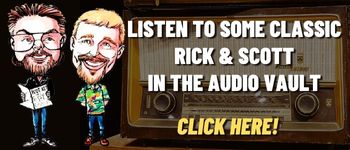 A quick look at Today in History, check out some Celebrity Birthdays, and find out what Days of the Year to celebrate.
TODAY IN HISTORY:
1786 – In New York, NY, commercially manufactured ice cream was advertised for the first time.
1789 – James Madison introduced 12 proposed amendments to the U.S. Constitution in the House of Representatives. By 1791, 10 of them were ratified by the state legislatures and became the Bill of Rights. Another was eventually ratified in 1992 to become the 27th Amendment.
1790 – The first loan for the U.S. was repaid. The Temporary Loan of 1789 was negotiated and secured on September 18, 1789 by Alexander Hamilton.
1861 – Tennessee voted to secede from the Union and joined the Confederacy.
1869 – Ives W. McGaffey received a patent for the suction vacuum cleaner.
1872 – The penny postcard was authorized by Congress.
1883 – Kalamazoo, MI was incorporated as a city.
1906 – Theodore Roosevelt signed the Antiquities Act into law, authorizing the President to restrict the use of certain parcels of public land with historical or conservation value.
1912 – Carl Laemmle incorporated Universal Pictures.
1915 – Secretary of State William Jennings Bryan resigned in a disagreement over handling of the sinking of the Lusitania.
1926 – Babe Ruth hit the longest home run in major league baseball history at Navin Field in Detroit. The pitch by Lil Stoner was hit and sent over the centerfield grandstands onto Cherry Street. The hit was officially measured at 626 feet in the air. It then rolled a couple of blocks where a child on a bicycle caught up with it at an estimated 850 feet from home plate.
1934 – The Cincinnati Reds became the first Major League team to use an airplane to travel from one city to another. They flew from Cincinnati, OH to Chicago, IL.
1947 – The "Lassie Show" debuted on ABC radio. It was a 15-minute show.
1948 – The "Texaco Star Theater" television show, hosted by Milton Berle, debuted on NBC.
1949 – George Orwell's novel "1984" was published.
1953 – A record 125 tornadoes hit in the state of Michigan, the highest one day count. Beecher, MI was hit by an F-5 tornado, killing 116, injuring 844, and destroying 340 homes.
1953 – The Supreme Court ruled that restaurants in Washington, DC could not refuse to serve black patrons.
1961 – The Milwaukee Braves set a major league baseball record when four consecutive home runs in the seventh inning.
1965 – U.S. troops in South Vietnam were given orders to begin fighting offensively.
1968 – Robert F. Kennedy's funeral took place at the Basilica of St. Patrick's Cathedral in New York, NY.
1969 – The New York Yankees retired Mickey Mantle's number 7.
1969 – It was announced that there would be a single schedule for both the NFL and AFL.
1984 – The movie "Ghostbusters", starring Dan Aykroyd, Harold Ramis, Bill Murray, Sigourney Weaver, Rick Moranis, and Ernie Hudson, debuted in theaters in the United States.
1984 – The movie "Gremlins" debuted. The film starred Zach Galligan and Phoebe Cates, with Howie Mandel providing the voice of "Gizmo", the main mogwai character.
1987 – Fawn Hill began testifying in the Iran-Contra hearings. She said that she had helped to shred some documents.
1988 – The judge in the Iran-Contra conspiracy case ruled that Oliver North, John Poindexter, Richard Secord and Albert Hakim had to be tried separately.
1991 – A victory parade was held in Washington, DC, to honor veterans of the Persian Gulf War.
1995 – U.S. Air Force pilot Captain Scott O'Grady was rescued by U.S. Marines after surviving alone in Bosnia after his F-16 fighter was shot down on June 2.
1998 – Actor Charlton Heston was elected president of the National Rifle Association.
1998 – The Federal Trade Commission brought an antitrust complaint against Intel Corp., alleging its policies punished other developers of microprocessor chips.
1998 – Honda agreed to pay $17.1 million for disconnecting anti-pollution devices in 1.6 million cars.
1998 – The Space Shuttle Discovery pulled away from Mir, ending America's three-year partnership with Russia.
2000 – The Dallas Stars and the New Jersey Devils played the NHL's longest scoreless game in Stanley Cup finals history. The fifth game of the series lasted 106 minutes and 21 seconds. The game ended with a goal by Mike Madano that allowed the Stars to play a game six back in Dallas.
2000 – A federal judge ordered Microsoft to be split in two companies and imposed sweeping restrictions to stop antitrust abuses by the software giant. The Justice Department took the rare step of asking the Supreme Court to review the order.
2002 – The Lennox Lewis/Mike Tyson fight made its way into the record books as the highest grossing event in pay-per-view television history, raking in $103 million.
2004 – Nate Olive and Sarah Jones began the first known continuous hike of the 1,800-mile trail down the Pacific Coast. They completed the trek at the U.S.-Mexico border on September 28.
2005 – Macaulay Culkin pleaded guilty to two counts of drug possession in a court in Oklahoma City, OK, stemming from a September bust.
2007 – Kelly Allen Frank, who was arrested in 2005 for a scheme to kidnap David Letterman's son and his nanny, escaped from Montana State Prison.
2007 – Paris Hilton was dragged from an Los Angeles, CA courtroom screaming, "Mom, mom, mom" and sent back to jail by Judge Michael Sauer. Paris would eventually serve a term of 23 days in prison.
2008 – The U.S. average price for a gallon of regular gasoline topped the $4 mark for the first time.
2020 – Another first for former astronaut Kathy Sullivan. She became the first woman to reach deepest point of the ocean — Challenger Deep in the Marianas Trench. Formerly she was the first American woman to spacewalk.
BIRTHDAYS:
Millicent Martin – 89 years old (1934) – Actress (TV's "Frasier")
James Darren – 87 years old (1936) – Actor, singer, director ("Moondoggie", TV's "The Time Tunnel", "TJ Hooker", "Star Trek Deep Space 9")
Nancy Sinatra – 83 years old (1940) – Singer ("These Boots Are Made for Walkin'")
Chuck Negron – 81 years old (1942) – Lead vocalist (Three Dog Night)
Boz Scaggs – 79 years old (1944) – Singer
Kathy Baker – 73 years old (1950) – Actress ("Picket Fences", "Boston Public", "Touched by an Angel", movies "Edward Scissorhands", "The Cider House Rules")
Sonia Braga – 73 years old (1950) – Actress ("Kiss of the Spider Woman", "Moon over Parador", "Dona Flor and Her Two Husbands", TV's "The Burning Season")
Bonnie Tyler – 72 years old (1951) – Singer ("It's a Heartache")
Tim Berners-Lee – 68 years old (1955) – Inventor of the World Wide Web
Griffin Dunne – 68 years old (1955) – Actor, director ("An American Werewolf in London ", "Johnny Dangerously", "After Hours", "Who's That Girl")
Gary Portnoy – 67 years old (1956) – Song writer, singer ("Where Everybody Knows Your Name" from TV's "Cheers")
Scott Adams – 66 years old (1957) – Cartoonist (Dilbert)
Keenan Ivory Wayans – 65 years old (1958) – Actor, director (Creator of TV's "In Living Color")
Mick Hucknall – 63 years old (1960) – Lead singer (Simply Red)
Nick Rhodes – 61 years old (1962) – Keyboardist (Duran Duran)
Julianna Margulies – 57 years old (1966) – Actress (TV's "The Good Wife," "ER")
Dan Futterman – 56 years old (1967) – Actor, screenwriter ("The Birdcage", TV's "Judging Amy")
Kelli Williams – 53 years old (1970) – Actress (TV's "The Practice")
Mark Feuerstein – 52 years old (1971) – Actor (TV's "Royal Pains", "Prison Break")
Lindsay Davenport – 47 years old (1976) – Tennis player
Kanye West – 46 years old (1977) – Singer
Torrey DeVitto – 39 years old (1984) – Actress (TV's "Chicago Med", "Army Wives", "The Vampire Diaries", "Pretty Little Liars", "One Tree Hill", movies "I'll Always Know What You Did Last Summer")
TODAY IS:
For additional information check out websites like: www.on-this-day.com, www.born-today.com, www.famousbirthdays.com, www.daysoftheyear.com, and www.nationaldaycalendar.com.