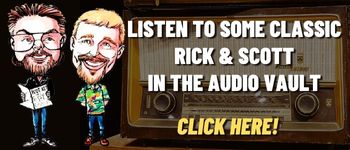 A quick look at Today in History, check out some Celebrity Birthdays, and find out what Days of the Year to celebrate.
TODAY IN HISTORY:
1858 – Minnesota was admitted as the 32nd U.S. state.
1910 – Glacier National Park in Montana was established.
1924 – Mercedes-Benz was formed when Gottlieb Daimler and Karl Benz merged two companies.
1927 – The Academy of Motion Picture Arts and Sciences was founded.
1934 – A severe two-day dust storm stripped the topsoil from the Great Plains of the U.S. and created a "Dust Bowl." The storm was one of many.
1947 – The creation of the tubeless tire was announced by the B.F. Goodrich Company.
1948 – The first Polaroid camera was sold in New York, NY for $89.99.
1960 – The first contraceptive pill was made available.
1972 – The San Francisco Giants announced the trade of Willie Mays to the New York Mets.
1976 – ABC broadcast the final episode of TV's "Marcus Welby MD".
1984 – The Detroit Tigers set a major league record by winning 26 of their first 30 games
1985 – More than 50 people died when a flash fire swept a soccer stadium in Bradford, England.
1987 – In Baltimore, MD, the first heart-lung transplant took place. The surgery was performed by Dr. Bruce Reitz of the Stanford University School of Medicine.
1990 – Ritchie Valens was awarded a star on the Hollywood Walk of Fame posthumously.
1996 – On a single day, eight people died during summit attempts on Mount Everest.
1996 – An Atlanta-bound ValuJet DC-9 caught fire (started by improperly handled chemical oxygen generators in the cargo hold) shortly after takeoff from Miami and crashed into the Florida Everglades. All 110 people on board were killed.
1997 – Garry Kasparov, world chess champion, lost his first ever multi-game match. He lost to IBM's chess computer Deep Blue. It was the first time a computer had beaten a world-champion player.
1998 – A French mint produced the first coins of Europe's single currency. The coin is known as the euro.
2001 – U.S. Attorney General John Ashcroft announced his decision to approve a 30-day delay of the execution of convicted Oklahoma City bomber Timothy McVeigh. McVeigh had been scheduled to be executed on May 16, 2001. The delay was because the Federal Bureau of Investigation (FBI) had failed to disclose thousands of documents to McVeigh's defense team.
2005 – Macaulay Culkin took the stand in Michael Jackson's defense and called claims that Jackson molested him "absolutely ridiculous."
2005 – In Washington, DC, the White House and the Capitol were evacuated after a small plane entered restricted airspace. Two fighter jets escorted the Cessna, which was carrying a pilot and his student, to a nearby airport. Authorities did not press charges.
2015 – Fox announced that TV's "American Idol" would conclude at the end of its fifteenth season.
2020 – The American Hockey League cancelled the remainder of their 2019-2020 hockey season and the 2020 Calder Cup Playoffs due to COVID-19. The Grand Rapids Griffins playing season ended.
BIRTHDAYS:
Louis Farrakhan – 90 years old (1933) – National Representative of the Nation of Islam
Eric Burdon – 82 years old (1941) – Singer (The Animals)
Dr. Robert Jarvik – 77 years old (1946) – Scientist, researcher, entrepreneur (Developed the Jarvik-7 artificial heart). Born in Midland, MI.
Shohreh Adhdashloo – 71 years old (1952) – Actress ("The Report", "Shatranje Bad", "Sand and Fog", TV's "House of Saddam")
Frances Fisher – 71 years old (1952) – Actress ("Titanic," "Unforgiven")
Boyd Gaines – 70 years old (1953) – Actor (TV's "One Day at a Time", movies "Porky's", "Heartbreak Ridge", "The Sure Thing")
Martha Quinn – 64 years old (1959) – One of the original MTV VJ's
Jeffrey Donovan – 55 years old (1968) – Actor (TV's "Burn Notice")
Austin O'Brien – 42 years old (1981) – Actor ("Last Action Hero", "My Girl 2", "The Lawnmower Man", TV's "Promised Land")
Jonathan Jackson – 41 years old (1982) – Actor (TV's "General Hospital", "Nashville")
Prince Royce – 34 years old (1989) – Singer
TODAY IS:
National Eat What You Want Day
For additional information check out websites like: www.on-this-day.com, www.born-today.com, www.famousbirthdays.com, www.daysoftheyear.com, and www.nationaldaycalendar.com.