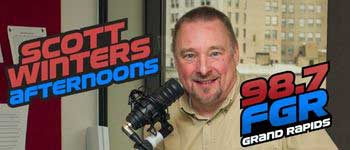 A quick look at Today in History, check out some Celebrity Birthdays, and find out what Days of the Year to celebrate.
TODAY IN HISTORY:
1792 – The New York Stock Exchange was founded at 70 Wall Street by 24 brokers.
1875 – The first Kentucky Derby took place in Louisville, KY.
1877 – The first telephone switchboard burglar alarm was installed by Edwin T. Holmes.
1881 – Gold was discovered near Ishpeming, MI, by a Marquette chemist and geologist named Julius Ropes.
1932 – Congress changed the name "Porto Rico" to "Puerto Rico."
1946 – President Harry Truman seized control of the nation's railroads, delaying a threatened strike by engineers and trainmen.
1954 – The U.S. Supreme Court unanimously ruled for school integration in Brown vs. Board of Education of Topeka. The ruling declared that racially segregated schools were inherently unequal.
1961 – Cuban leader Fidel Castro offered to free Bay of Pigs Invasion prisoners in exchange for 500 bulldozers.
1973 – The Senate Watergate Committee began their televised hearings.
1975 – NBC TV bought the rights to show the movie "Gone With the Wind". The one time rights cost NBC $5 million
1977 – Nolan Bushnell opened the first Chuck E. Cheese restaurant in San Jose, CA.
1985 – Bobby Ewing died on the season finale of TV's "Dallas" on CBS. He returned the following season.
1990 – Kelsey Grammer was sentenced to 30 days in jail for DWI.
1996 – President Bill Clinton signed a measure requiring neighborhood notification when sex offenders move in. Megan's Law was named for 7-year-old Megan Kanka, who was raped and killed in 1994.
1999 – Alex Trebek received a star on the Hollywood Walk of Fame.
2000 – After 10 seasons, the final episode of TV's "Beverly Hills, 90210" aired.
2000 – The Eagles filed suit against the "Hotel California" restaurant in Dallas, TX, alleging trademark violations.
2001 – The U.S. Postal Service issued a stamp based on Charles M. Schulz's "Peanuts" comic strip.
2005 – Nancy Cartwright, the voice of Bart Simpson on TV's "The Simpsons", was elected mayor of Northridge, CA.
2006 – The U.S. aircraft carrier Oriskany was sunk about 24 miles off Pensacola Beach. It was the first vessel sunk under a Navy program to dispose of old warships by turning them into diving attractions. It was the largest man-made reef at the time of the sinking.
BIRTHDAYS:
Taj Mahal – 80 years old (1942) – Singer
Bill Bruford – 73 years old (1949) – Drummer (Yes, King Crimson)
Kathleen Sullivan – 69 years old (1953) – Television journalist
Sugar Ray Leonard – 66 years old (1956) – Boxer
Audie Desbrow – 65 years old (1957) – Drummer (Great White)
Paul Di'Anno – 64 years old (1958) – Vocalist (Iron Maiden)
Jim Nantz – 63 years old (1959) – Sports announcer (CBS)
Enya – 61 years old (1961) – Singer
Craig Ferguson – 60 years old (1962) – Television host ("The Late Late Show", "The Drew Carey Show")
Page McConnell – 59 years old (1963) – Keyboardist (Phish)
Trent Reznor – 57 years old (1965) – Lead vocalist (Nine Inch Nails)
Paige Turco – 57 years old (1965) – Actress ("Teenage Mutant Ninja Turtles II: The Secret of the Ooze", "Teenage Mutant Ninja Turtles III", TV's "All My Children", "The Agency", "The 100")
Hill Harper – 56 years old (1966) – Actor ("CSI: NY", "Limitless")
Thom Filicia – 53 years old (1969) – Television personality (TV's "Queer Eye For the Straight Guy")
Jordan Knight – 52 years old (1970) – Singer (New Kids on the Block)
Sasha Alexander – 49 years old (1973) – Actress (TV's "Rizzoli and Isles", "NCIS", "Dawson's Creek")
Stefanie Ridel – 49 years old (1973) – Singer, TV host (TV's "Great Pretenders")
Sendhil Ramamurthy – 48 years old (1974) – Actor (TV's "Heroes", "Covert Affairs")
Kandi Burruss – 46 years old (1976) – Musician (Xscape, TV's "The Real Housewives of Atlanta", "The Kandi Factory")
Derek Hough – 37 years old (1985) – Dancer, judge (TV's "Dancing With the Stars", "World of Dance")
Tahj Mowry – 36 years old (1986) – Actor (TV's "Smart Guy", "Full House")
Erin Richards – 36 years old (1986) – Actress (TV's "Gotham". "Breaking In")
Nikki Reed – 34 years old (1988) – Actress ("The Twilight Saga" movies, "Thirteen", "Lords of Dogtown")
TODAY IS:
International Day Against Homophobia, Transphobia and Biphobia
National Graduation Tassel Day
World Neurofibromatosis Awareness Day
World Telecommunication and Information Society Day
For additional information check out websites like: www.on-this-day.com, www.born-today.com, www.famousbirthdays.com, www.daysoftheyear.com, and www.nationaldaycalendar.com.