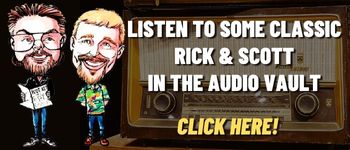 A quick look at Today in History, check out some Celebrity Birthdays, and find out what Days of the Year to celebrate.
TODAY IN HISTORY:
1792 – The New York Stock Exchange was founded at 70 Wall Street by 24 brokers.
1846 – The saxophone was patented by Adolphe Sax.
1875 – The first Kentucky Derby took place in Louisville, KY. A horse named Aristides was the winner.
1877 – The first telephone switchboard burglar alarm was installed by Edwin T. Holmes.
1881 – Gold was discovered near Ishpeming, MI, by a Marquette chemist and geologist named Julius Ropes.
1932 – Congress changed the name "Porto Rico" to "Puerto Rico."
1946 – President Harry Truman seized control of the nation's railroads, delaying a threatened strike by engineers and trainmen.
1954 – The U.S. Supreme Court unanimously ruled for school integration in Brown vs. Board of Education of Topeka. The ruling declared that racially segregated schools were inherently unequal.
1961 – Cuban leader Fidel Castro offered to free Bay of Pigs Invasion prisoners in exchange for 500 bulldozers.
1973 – The Senate Watergate Committee began their televised hearings.
1975 – NBC TV bought the rights to show the movie "Gone With the Wind". The one time rights cost NBC $5 million
1977 – Nolan Bushnell opened the first Chuck E. Cheese restaurant in San Jose, CA.
1985 – Bobby Ewing died on the season finale of TV's "Dallas" on CBS. He returned the following season.
1990 – Kelsey Grammer was sentenced to 30 days in jail for DWI.
1996 – President Bill Clinton signed a measure requiring neighborhood notification when sex offenders move in. Megan's Law was named for 7-year-old Megan Kanka, who was raped and killed in 1994.
1999 – Alex Trebek received a star on the Hollywood Walk of Fame.
2000 – After 10 seasons, the final episode of TV's "Beverly Hills, 90210" aired.
2000 – The Eagles filed suit against the "Hotel California" restaurant in Dallas, TX, alleging trademark violations.
2001 – The U.S. Postal Service issued a stamp based on Charles M. Schulz's "Peanuts" comic strip.
2005 – Nancy Cartwright, the voice of Bart Simpson on TV's "The Simpsons", was elected mayor of Northridge, CA.
2006 – The U.S. aircraft carrier Oriskany was sunk about 24 miles off Pensacola Beach. It was the first vessel sunk under a Navy program to dispose of old warships by turning them into diving attractions. It was the largest man-made reef at the time of the sinking.
2011 – The final episode of "The Oprah Winfrey" show was recorded in Chicago, IL.
BIRTHDAYS:
Taj Mahal – 81 years old (1942) – Singer
Bill Bruford – 74 years old (1949) – Drummer (Yes, King Crimson)
Kathleen Sullivan – 70 years old (1953) – Television journalist
Sugar Ray Leonard – 67 years old (1956) – Boxer
Audie Desbrow – 66 years old (1957) – Drummer (Great White)
Paul Di'Anno – 65 years old (1958) – Vocalist (Iron Maiden)
Jim Nantz – 64 years old (1959) – Sports announcer (CBS)
Enya – 62 years old (1961) – Singer
Craig Ferguson – 61 years old (1962) – Television host ("The Late Late Show", "The Drew Carey Show")
Page McConnell – 60 years old (1963) – Keyboardist (Phish)
Trent Reznor – 58 years old (1965) – Lead vocalist (Nine Inch Nails)
Paige Turco – 58 years old (1965) – Actress ("Teenage Mutant Ninja Turtles II: The Secret of the Ooze", "Teenage Mutant Ninja Turtles III", TV's "All My Children", "The Agency", "The 100")
Hill Harper – 57 years old (1966) – Actor ("CSI: NY", "Limitless")
Thom Filicia – 54 years old (1969) – Television personality (TV's "Queer Eye For the Straight Guy")
Jordan Knight – 53 years old (1970) – Singer (New Kids on the Block)
Sasha Alexander – 50 years old (1973) – Actress (TV's "Rizzoli and Isles", "NCIS", "Dawson's Creek")
Stefanie Ridel – 50 years old (1973) – Singer, TV host (TV's "Great Pretenders")
Sendhil Ramamurthy – 49 years old (1974) – Actor (TV's "Heroes", "Covert Affairs")
Kandi Burruss – 47 years old (1976) – Musician (Xscape, TV's "The Real Housewives of Atlanta", "The Kandi Factory")
Derek Hough – 38 years old (1985) – Dancer, judge (TV's "Dancing With the Stars", "World of Dance")
Tahj Mowry – 37 years old (1986) – Actor (TV's "Smart Guy", "Full House")
Erin Richards – 37 years old (1986) – Actress (TV's "Gotham". "Breaking In")
Nikki Reed – 35 years old (1988) – Actress ("The Twilight Saga" movies, "Thirteen", "Lords of Dogtown")
TODAY IS:
Emergency Medical Services for Chiildren Day
International Customer Support Day
International Day Against Homophobia, Transphobia and Biphobia
National Graduation Tassel Day
World Neurofibromatosis Awareness Day
World Telecommunication and Information Society Day
For additional information check out websites like: www.on-this-day.com, www.born-today.com, www.famousbirthdays.com, www.daysoftheyear.com, and www.nationaldaycalendar.com.