I hope you had a chance to get out an enjoy the beautiful weather we had on Saturday. I spread 2 yards of mulch and I can feel every muscle in my body today!
After taking a day off to enjoy Saturday, I"m back at it with some "Random Thoughts"!
THE NUMBERS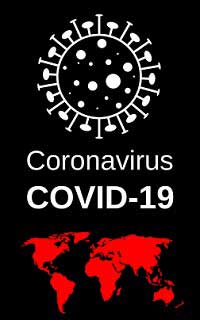 According to the website put together by the Michigan Department of Health and Human Services, as of Satuday afternoon at 3 pm there are 50,504 confirmed cases of COVID-19 in the state of Michigan. That number jumped up by 922 in 48 hours. (Because I didn't do an update on Saturday, the following numbers are all 2-day changes, not just the normal 24 hours)
Here in West Michigan, there are 2,766 confirmed cases in Kent County (up by 139), 518 in Ottawa (up by 35), 468 in Muskegon (up by 33), 174 in Allegan (up by 6), 118 in Ionia County (up by 4), 56 in Barry County (no change), 53 in Montcalm (up by 1), and 41 in Newaygo County (up by 3).
We have had a total of 4,880 deaths in our state due to COVID-19 (an increase of 93). We have had 54 deaths in Kent County (up by 6), 24 deaths in Ottawa County (up by 1), 23 in Muskegon County (up by 2), three deaths in Ionia County (no change), two deaths in Allegan County (no change), one death in Barry County (no change), and one death in Montcalm County (no change).
They are now also giving us the Cumulative Total of Recovered COVID-19 Cases. They will update this number every Saturday. As of May 15th, 28,234 have recovered from the virus.
There are now more than 4.4 million confirmed cases of COVID-19 worldwide and more than 302,000 deaths. In the U.S., there are more than 1.4 million confirmed cases and more than 85,000 deaths.
The latest we have on percentages from WDIV TV in Detroit: These results lag by a few days, but on Thursday, May 14th, the results of 1,922 tests came back with 240 confirmed as positive. That's 12.5% of the tests that came back positive. (I'm not sure why they only processed 1,922 tests on Thursday, when the day before they did a record number 21,116 tests). The previous day, Wednesday, May 13th, 10.7% of the tests came back positive. That means we have seen a increase of 1.8% in cases testing positive in just a day. Those numbers are down overall from the peak on April 4th of 41.8%.
Stay Home, Wash Your Hands, and Social Distance Yourself! Please stay healthy.
STRANGE TESTING NUMBERS
I mentioned last week that we had a lot of positive, confirmed cases come back on Thursday. As I expected, there was a record number of tests done on Wednesday — 21,116 tests. Then the next day, on Thursday, they only did 1,922 tests. I'm not sure why there is such a drastic difference in the number of tests from day to day, but I'll keep an eye on it.
CELEBRITY DEATHS
I have a few celebrity deaths to report…
First, Phyllis George, a former "Miss America" winner and the first female sportscaster to work at a major network, died on Thursday after complications from a blood disorder she had developed in her mid-30s. She was 70. Georeg was the co-host of "The NFL Today" from 1975-84 and also served as the co-host of "CBS Morning News" for eight months in 1985. She was married to former Kentucky Gov. John Y. Brown Jr. Read more about her life here.
Actor/comedian Fred Willard has passed away at the age of 86. He passed away late Friday night of natural causes. He appeared on several TV parody sitcoms including "Mary Hartman, Mary Hartman", "Fernwood 2 Night", and "America 2-Night". He is also known for his role as Ron Burgundy's news director in the "Anchorman" films.  He also appeared in "This Is Spinal Tap", "American Weddin", "Harold & Kumar Go to White Castle", "Epic Movie", "Roxanne", "WALL-E", and "Austin Powers: The Spy Who Shagged Me". He also worked with a bunch of puppets, playing a bartender, on the Sid & Marty Krofft syndicated series "D.C. Follies". Read more about his life here.
And locally, the Grand Rapids Fire Department posted on their Facebook page that the GRFD Chaplain Father Dennis W. Morrow passed away early this morning…
I AM A GROCERY SHOPPER VIOLATER
I am here to confess…I am a "violater" when it comes to grocery shopping and following the rules.
First, I should say that I don't like grocery shopping. It is one of those chores I do because I have to (and I'm too cheap to pay someone else to do it). I usually put it off as long as I can, but eventually it just has to be done.
I also should point out that when I do grocery shop, I'm not one of those people that goes up and down EVERY aisle.
Nope, I have a list of what I need and I just hit those aisles for the products I'm looking to purchase.
With all the changes due to COVID-19, many stores are now putting down "one way" sticker for their aisles. Great idea if you go up and down every row.
For those of us who "aisle hop" to get just the items we need, following the one way stickers is almost impossible, because the arrow is usually facing the wrong direction than what I am heading.
So, I break the rules! Yep, I'm a rule breaker!
I keep looking over my shoulder though, I'm waiting to hear a siren and see a "grocery store cop" riding on one of those motorized wheel chairs — decked out with a flashing light and siren.
So far I have yet to be pulled over!
I'll keep you posted!
A LOOK BACK
In 1965, Spaghetti-O's were sold for the first time.  I loved those as a kid. I haven't had Spaghetti-O's in probably 40 years. Hmm, that might be an idea for lunch. Off I go to the grocery store to break the rules again!
WRAPPING UP
Today is Pack Rat Day! I think there is a fine line between a "Pack Rat" and a "Hoarder". I just don't like to throw things away that I might need later. I hate buying things twice because I threw out the one I had. I need a bigger storage space in my basement!
Find out what else has happened on May 17th.
Enjoy the rest of your weekend!
I will be on the air this afternoon — local and live — from Noon-3 pm on 98.7 WFGR!
If you have any comments on the above stories, please leave your remarks below…