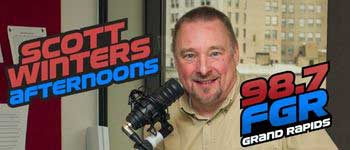 A quick look at Today in History, check out some Celebrity Birthdays, and find out what Days of the Year to celebrate.
TODAY IN HISTORY:
1721 – South Carolina was formally incorporated as a royal colony.
1790 – Rhode Island became the last of the original thirteen colonies to ratify the U.S. Constitution.
1827 – The first nautical school opened in Nantucket, MA, under the name Admiral Sir Isaac Coffin's Lancasterian School.
1848 – Former Michigan Governor and Senator Lewis Cass was nominated as candidate for U.S. President. He was defeated in the election by Zachary Taylor.
1848 – Wisconsin became the 30th state to join the United States.
1849 – A patent for lifting vessels was granted to Abraham Lincoln.
1886 – Pharmacist John Pemberton placed his first advertisement for Coca-Cola. The ad appeared in The Atlanta Journal.
1910 – An airplane raced a train from Albany, NY, to New York, NY. The airplane pilot Glenn Curtiss won the $10,000 prize.
1912 – Fifteen women were dismissed from their jobs at the Curtis Publishing Company in Philadelphia, PA, for dancing the Turkey Trot while on the job.
1916 – The official flag of the President of the United States was adopted.
1922 – The U.S. Supreme Court ruled that organized baseball was a sport, not subject to antitrust laws.
1942 – Bing Crosby recorded his Christmas song "White Christmas". It's the best selling single of all time.
1951 – C.F. Blair became the first man to fly over the North Pole in single engine plane.
1953 – Edmund Hillary and Sherpa Tenzing Norgay became first men to reach the top of Mount Everest.
1962 – Buck (John) O'Neil became the first black coach in major league baseball when he accepted the job with the Chicago Cubs.
1974 – President Richard Nixon agreed to turn over 1,200 pages of edited Watergate transcripts.
1978 – Postage stamps were raised from 13 cents to 15 cents.
1977 – Janet Guthrie becomes the first woman to drive in the Indianapolis 500.
1981 – The U.S. performed a nuclear test at the Nevada Test Site.
1985 – Thirty-nine people were killed and 400 were injured in a riot at a European Cup soccer match in Brussels, Belgium.
1986 – Colonel Oliver North told National Security Advisor William McFarlane that profits from weapons sold to Iran were being diverted to the Contras.
1988 – President Ronald Reagan began his first visit to the Soviet Union when he arrived in Moscow for a superpower summit with Soviet leader Mikhail Gorbachev.
1999 – The Space Shuttle Discovery completed the first docking with the International Space Station.
2001 – In a 7-2 decision, the Supreme Court ruled that Casey Martin, a golfer with a degenerative disease, has the legal right under the Americans with Disabilities Act to ride a golf cart during tournaments.
2003 – Scientists created a cloned mule named Idaho Gem from a cell from a mule fetus and a horse egg.
2004 – The National World War II Memorial was dedicated in Washington, DC.
2006 – Charlie Gibson took over as sole anchor of ABC's "World News Tonight".
2006 – Kimberly Dozier, a CBS television correspondent covering the war in Iraq, was injured in a roadside bombing in Baghdad and hospitalized in critical condition.
2009 – The Pixar animated movie "Up" premiered in theaters.
2015 – The Obama administration removed Cuba from the U.S. terrorism blacklist. The two countries had severed diplomatic relations in January of 1961.
2015 – One World Observatory at One World Trade Center opened.
2015 – The movie "Jurassic World" premiered in theaters.
BIRTHDAYS:
John Fitzgerald Kennedy (1917-1963) – 35th President of the United States. Was assassinated in Dallas, TX on November 22nd, 1963 at the age 46.
Helmut Berger – 78 years old (1944) – Actor ("The Godfather Part III")
Tony Geary – 75 years old (1947) – Actor (Played Luke Spencer on TV's "General Hospital")
Rebbie Jackson – 72 years old (1950) – Singer (The Jacksons)
Danny Elfman – 69 years old (1953) – Musician, film and TV score composer
John Hinckley Jr. – 67 years old (1955) – Attempted to assassinate President Ronald Reagan on March 30, 1981
LaToya Jackson – 66 years old (1956) – Singer, songwriter, musician, actress
Annette Bening – 64 years old (1958) – Actress ("The Grifters", "American Beauty", "Being Julia", "The Kids Are All Right")
Rupert Everett – 63 years old (1959) – Actor ("My Best Friend's Wedding", "The Next Best Thing", "Shrek 2", "Shrek the Third")
Adrian Paul – 63 years old (1959) – Actor (TV's "Highlander: The Series")
Mel Gaynor – 63 years old (1959) – Drummer (Simple Minds)
Melissa Etheridge – 61 years old (1961) – Singer
Blaze Bayley – 59 years old (1963) – Vocalist (Iron Maiden)
Tracey Bregman – 59 years old (1963) – Actress (TV's "Young and the Restless", "The Bold and the Beautiful")
Lisa Whelchel – 59 years old (1963) – Actress (Played Blair Warner on TV's "The Facts of Life")
Noel Gallagher – 55 years old (1967) – Vocalist, guitarist (Oasis)
Chan Kinchla – 53 years old (1969) – Guitarist (Blues Traveler)
Mel B – 47 years old (1975) – Scary Spice of Spice Girls
Riley Keough – 33 years old (1989) – Actress ("Mad Max: Fury Road", "Magic Mike", "The Runaways", TV's "The Girlfriend Experience")
TODAY IS:
International Day of UN Peacekeepers
Put a Pillow on Your Fridge Day
For additional information check out websites like: www.on-this-day.com, www.born-today.com, www.famousbirthdays.com, www.daysoftheyear.com, and www.nationaldaycalendar.com.