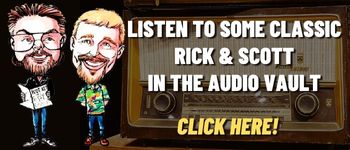 A quick look at Today in History, check out some Celebrity Birthdays, and find out what Days of the Year to celebrate.
TODAY IN HISTORY:
1721 – South Carolina was formally incorporated as a royal colony.
1790 – Rhode Island became the last of the original thirteen colonies to ratify the U.S. Constitution.
1827 – The first nautical school opened in Nantucket, MA, under the name Admiral Sir Isaac Coffin's Lancasterian School.
1848 – Former Michigan Governor and Senator Lewis Cass was nominated as candidate for U.S. President. He was defeated in the election by Zachary Taylor.
1848 – Wisconsin became the 30th state to join the United States.
1849 – A patent for lifting vessels was granted to Abraham Lincoln.
1856 – In Bloomington, Illinois, President Abraham Lincoln gave a speech and said, "You can fool some of the people all of the time, and all of the people some of the time, but you can't fool all of the people all of the time."
1886 – Pharmacist John Pemberton placed his first advertisement for Coca-Cola. The ad appeared in The Atlanta Journal.
1910 – An airplane raced a train from Albany, NY, to New York, NY. The airplane pilot Glenn Curtiss won the $10,000 prize.
1912 – Fifteen women were dismissed from their jobs at the Curtis Publishing Company in Philadelphia, PA, for dancing the "Turkey Trot" while on the job.
1916 – The official flag of the President of the United States was adopted.
1919 – The pop-up toaster was patented by Charles Strite.
1922 – The U.S. Supreme Court ruled that organized baseball was a sport, not subject to antitrust laws.
1942 – Bing Crosby recorded his Christmas song "White Christmas". It's the best selling single of all time.
1951 – C.F. Blair became the first man to fly over the North Pole in single engine plane.
1953 – Edmund Hillary and Sherpa Tenzing Norgay became first men to reach the top of Mount Everest.
1962 – Buck (John) O'Neil became the first black coach in major league baseball when he accepted the job with the Chicago Cubs.
1974 – President Richard Nixon agreed to turn over 1,200 pages of edited Watergate transcripts.
1978 – Postage stamps were raised from 13 cents to 15 cents.
1977 – Janet Guthrie becomes the first woman to drive in the Indianapolis 500.
1981 – The U.S. performed a nuclear test at the Nevada Test Site.
1985 – Thirty-nine people were killed and 400 were injured in a riot at a European Cup soccer match in Brussels, Belgium.
1986 – Colonel Oliver North told National Security Advisor William McFarlane that profits from weapons sold to Iran were being diverted to the Contras.
1988 – President Ronald Reagan began his first visit to the Soviet Union when he arrived in Moscow for a superpower summit with Soviet leader Mikhail Gorbachev.
1999 – The Space Shuttle Discovery completed the first docking with the International Space Station.
2001 – In a 7-2 decision, the Supreme Court ruled that Casey Martin, a golfer with a degenerative disease, has the legal right under the Americans with Disabilities Act to ride a golf cart during tournaments.
2003 – Scientists created a cloned mule named Idaho Gem from a cell from a mule fetus and a horse egg.
2004 – The National World War II Memorial was dedicated in Washington, DC.
2006 – Charlie Gibson took over as sole anchor of ABC's "World News Tonight".
2006 – Kimberly Dozier, a CBS television correspondent covering the war in Iraq, was injured in a roadside bombing in Baghdad and hospitalized in critical condition.
2009 – The Pixar animated movie "Up" premiered in theaters.
2015 – The Obama administration removed Cuba from the U.S. terrorism blacklist. The two countries had severed diplomatic relations in January of 1961.
2015 – One World Observatory at One World Trade Center opened.
2015 – The movie "Jurassic World" premiered in theaters.
2018 – ABC TV cancelled the sitcom "Roseanne" after star Roseanne Barr posted a racist tweet.
BIRTHDAYS:
John Fitzgerald Kennedy (1917-1963) – 35th President of the United States. Was assassinated in Dallas, TX on November 22nd, 1963 at the age 46.
Tony Geary – 76 years old (1947) – Actor (Played Luke Spencer on TV's "General Hospital")
Rebbie Jackson – 73 years old (1950) – Singer (The Jacksons)
Danny Elfman – 70 years old (1953) – Musician, film and TV score composer
John Hinckley Jr. – 68 years old (1955) – Attempted to assassinate President Ronald Reagan on March 30, 1981
LaToya Jackson – 67 years old (1956) – Singer, songwriter, musician, actress
Annette Bening – 65 years old (1958) – Actress ("The Grifters", "American Beauty", "Being Julia", "The Kids Are All Right")
Rupert Everett – 64 years old (1959) – Actor ("My Best Friend's Wedding", "The Next Best Thing", "Shrek 2", "Shrek the Third")
Adrian Paul – 64 years old (1959) – Actor (TV's "Highlander: The Series")
Mel Gaynor – 64 years old (1959) – Drummer (Simple Minds)
Melissa Etheridge – 62 years old (1961) – Singer
Blaze Bayley – 60 years old (1963) – Vocalist (Iron Maiden)
Tracey Bregman – 60 years old (1963) – Actress (TV's "Young and the Restless", "The Bold and the Beautiful")
Lisa Whelchel – 60 years old (1963) – Actress (Played Blair Warner on TV's "The Facts of Life")
Noel Gallagher – 56 years old (1967) – Vocalist, guitarist (Oasis)
Chan Kinchla – 54 years old (1969) – Guitarist (Blues Traveler)
Mel B – 48 years old (1975) – Scary Spice of Spice Girls
Riley Keough – 34 years old (1989) – Actress ("Mad Max: Fury Road", "Magic Mike", "The Runaways", TV's "The Girlfriend Experience")
TODAY IS:
International Day of UN Peacekeepers
Put a Pillow on Your Fridge Day
For additional information check out websites like: www.on-this-day.com, www.born-today.com, www.famousbirthdays.com, www.daysoftheyear.com, and www.nationaldaycalendar.com.