It's Wednesday already. We can coast to the weekend now. Here are today's "Random Thoughts"…
DISNEY RAISING PRICES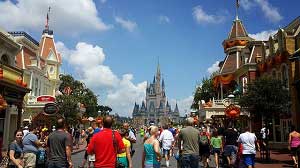 Whenever I heard that someone in heading to Disney World or Disneyland I immediately wonder how much that is cost them.
I know a lot of people just love going to their places, but they sure can be expensive.
Yesterday is was announced that at Disneyland, in California, daily ticket prices are going up and breaking the $200 per day mark — per person!
According to the Disney World website, it looks like their daily admission is still just $109 a day.
You can read more about the Disneyland price increase here.
A little closer to home, it looks like the pre-season sale for daily tickets to Cedar Point, in Sandusky, OH, are going for $45.99. You can get more information on those out at the Cedar Point website.
THE SECRET TO LONG LIFE: DON'T GET ANGRY AND KEEP SMILING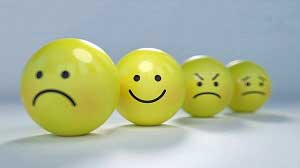 A Japanese man has become the world's oldest male at 112 years and 344 days old, according to Guinness World Records.
Chitetsu Watanabe was born in 1907! He loves desserts such as custards and cream puffs.
When asked about his secret to living so long, he gave this advice: "Don't get angry and keep smiling".
That sounds like great advice to me!
You can read more about Chitetsu in this article.
Oh, by the way, the oldest person in the world is a female, also from Japan. Kane Tanaka, is 117 years old!
PLAY GOLF AND LIVE LONGER!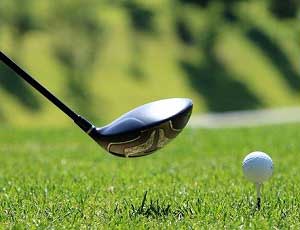 Another way to live longer may be to hit the golf course!
In a recent study of nearly 6,000 people, researchers found that the people who played golf at least once a month were more likely to be alive a decade later. Part of the reason is that a game of golf helps alleviate stress. (Well for some people anyway. It just depends how good of a golfer you are. For me, I just get more frustrated!)
They also found that only one in seven (15%) died, compared to a quarter of those who never played golf.
Golf is played by roughly 25 million Americans. It can provide benefits such as stress reduction and is an exercise that is easy to keep up,
The study found golfers typically burnt a minimum of 500 calories over 18 holes and those who walk the course could cover four to eight miles.
You can read more about the study here.
Also, this weekend it is the West Michigan Golf Show at DeVos Place. It runs Friday through Sunday. For more information, here is the West Michigan Golf Show website.
TODAY IN HISTORY
Back in 1971, the advertising song "I'd Like to Buy the World a Coke" was first used by Coca Cola. The song was rewritten and recorded as "I'd Like to Teach the World to Sing" by The New Seekers, and released a few months later in November of 1971.
Enjoy your Wednesday! I'll talk to you this afternoon from 3-7 pm, local and live, on 98.7 WFGR! Plus, today is "One Hit Wonder Wednesday"! I will play a few of the best "One Hit Wonders" on the air.
If you have any comments on the above stories, please leave your remarks below…