It's "HUMP DAY"! Here are my "Random Thoughts"for Wednesday…
SHE'S BACK!
Last week I told you about a woman who really needs help.
First there was a video of her berating a man at a check out at the grocery store. She was trying to spread the word of God, using some very colorful language. She made quite the scene until the police arrived. There was a second video of her doing the same thing at yet another store.
Then there was a third video of her yelling at a garbage man that she pulled out in front of, causing an accident.
You can see those videos here.
Well now it appears this woman has made an appearance at a fast food restaurant.
I'm not sure just where this woman is from — whether it is here in Michigan or someplace else in the midwest — but the local police must know her by name at this point.
Here is the latest video…
Like I said last week, I hope this woman gets the helps she needs. So far she has been lucky that the people she has been harrassing haven't reacted badly or physically. This lady is going to get hurt if she approaches the wrong person and invades their personal space like she's doing.
FACEBOOK IS TAUNTING ME
Facebook has been driving me crazy lately with an ad they keep serving up on my Facebook feed.
Do you remember the video games we would all play back in the 80's? One of my favorites was "BurgerTime", where this little chef walks across obstacles and climbs up and down ladders to build hamburgers. I used to love the catchy music that you'd hear while playing the game too.
For the last week or so this ad keeps showing up in my face almost every time I sign into Facebook…
This would look so cool in my basement rec room, but I just can't justify spending $400 on it right now, but boy am I tempted.
I wonder if I could set up a "Go Fund Me" Account to buy myself a video game!? Or —  my birthday is coming up the end of March — perhaps all my Facebook friends could pool their money and get me one!
ALBUM COVERS
I found another website that is responsible for eating up A LOT of my time!
It's called "Sleeveface". It's a website full of pictures for "one or more persons obscuring or augmenting any part of their body or bodies with record sleeve(s) causing an illusion".
I know that sounds a little confusing, but what people are doing is taking an old album cover and making it fit into real life.
Here are a few examples from the website…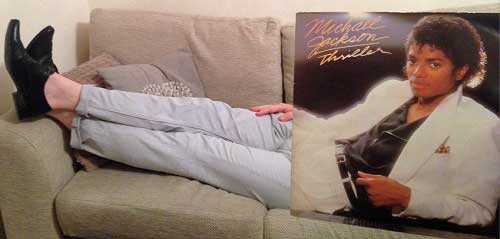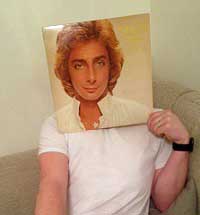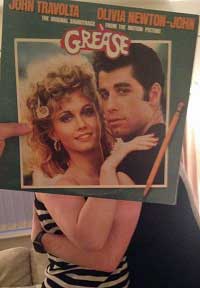 Some of these are incredible!
I started out just looking at a few…then a few more…and more…and few more. Finally I had to pull myself away! The website has 126 pages of these things, with multiple photos on each page.
Looking at these photos are addicting — especially for a record lover like me!
So, I'll warn you…this link could cost you a lot of time, but if you want to check them out, the website is www.sleeveface.com.
(Don't say I didn't warn you!)
Have a great Wednesday. I'm off to sample some of the food that might be available at a West Michigan Whitecaps game at Fifth Third Ballpark this season. Every winter the team invites members of the media to sample some food ideas and to submit their feedback. They use this information to decide just what to sell at the ballpark. I'll take some pics and share my favorites tomorrow!
I'll be on the air this afternoon from 3-7 pm on 98.7 WFGR. I will talk to you then!
If you have any comments on the above stories, please leave your remarks below…