"Random Thoughts" for Wednesday, June 17th, 2020
We've made it to the halfway point of the week! Here are today's "Random Thoughts"…
GOOD BYE AUNT JEMIMA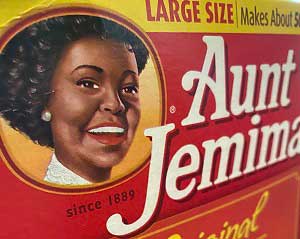 I am actually surprised this hasn't happened years ago…
The Aunt Jemima brand of syrup and pancake mix will get a new name and image. Officials at its manufacturer, Quaker Oats, have noted that the character is "based on a racial stereotype."
Vice president and chief marketing officer of Quaker Foods North America, Kristin Kroepfl, said previous work to update the brand to be more "appropriate and respectful" have not worked.. They have determined that now is the time to drop it altogether.
The 130-year-old brand features an image of a Black woman named Aunt Jemima. She was was originally dressed as a minstrel character but that has been changed over the years in an effort to seem less racist.
The company said new packaging would roll out later this year under a new name that they have not yet announced. The company also said it will donate at least $5 million over the next five years "to create meaningful, ongoing support and engagement in the Black community."
Is Uncle Ben's Rice next for an update?
EVERYONE IS GETTING A HAIRCUT — FINALLY!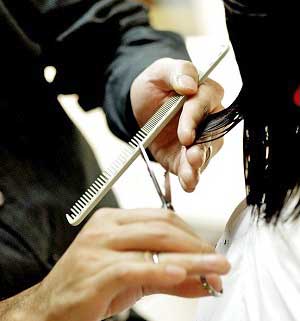 From family members, to people to work with, to people you see on your TV.
It seems like everyone has rushed to get their haircut now that they can.
It has been amazing in just the last two or three days the number of people I have seen with a new "do"!
For me, I have been cutting my hair myself for over 10 years. Just give me a good set of hair clippers and a couple of depth guards and I am all set. A #2 guard on the side and #3 on the top and "haircut done"!
I was kind of hoping that maybe people would get used to having long hair again. There is part of me that was looking forward to the mullet was going to make a comeback! (I am just kidding! There were very few people who could wear and mullet and have it look good, although there were several people who wore one proudly for years. I NEVER had a mullet!) For some, the mullet never went away!
NO FREE SLURPEES THIS YEAR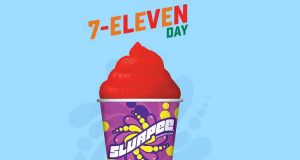 Another cancellation due to the coronavirus…7-Eleven announced that they will not be holding their Free Slurpee Day this year.
In a press release, the convenience store chain said:
"For nearly two decades, July 11th has been the busiest day of the year for 7‑Eleven stores as millions of customers visit us to kick off summer with their favorite frozen drink" said 7‑Eleven Senior Vice President and Chief Marketing Officer Marissa Jarratt in the release. "But this year, we have to make changes for the greater good. I hope you'll join us for the in-person party next year.
The company went on to say Instead they will gift one million meals to Feeding America as a birthday surprise.
There is an alternative for your free Slurpee — if  you are part of the 7Rewards program you still still have an opportunity to receive a free Slurpee in July.
It's tough to even find a 7-Eleven in west Michigan now days. At one point, there was one about every three or four blocks it seemed. The closest 7-Eleven stores to the Grand Rapids area are located in Zeeland or Mt. Pleasant.
TODAY IS…
Today is Eat Your Vegetables Day!
I love vegetables. More so now than when I was a kid. Is it sweet corn time yet? I love corn on the cob in the summer.
A LOOK BACK
On this date in 1994, after a low speed police pursuit, O.J. Simpson was arrested for the murders of his ex-wife Nicole Brown Simpson and her friend Ronald Goldman.
Everyone was glued to their TV's watching the white Bronco driving around. I was at the radio station (94.5 WKLQ) doing live updates until the early morning hours. Hard to believe that has been 26 years ago.
Find out what else has happened on June 17th.
WRAPPING UP
Have a WONDERFUL Wednesday! I will be on the air this afternoon — local and live — from 3-7 pm on 98.7 WFGR! I'll talk to you then!
If you have any comments on the above stories, please leave your remarks below…