"Random Thoughts" for Thursday, June 25th, 2020
We've made it half way to Christmas! Only 6 more months to get your Christmas shopping done! Here are my "Random Thoughts" for Thursday…
GYMS CAN NOT OPEN TODAY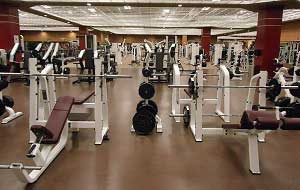 I know a lot of people were getting excited to head back to the gym.
Last week, U.S. District Judge Paul Maloney had ruled that gyms could re-open on June 25th, saying the state hadn't adequately explained why they were being forced to stay closed while some other businesses had already reopened with social distancing guidelines in place.
That decision was appealed by Governor Gretchen Whitmer.
Late Wednesday night, just hours before gyms and fitness centers were going to open their doors, a federal appeals court agreed to delay implementation of the judge's order.
A three-judge panel of the U.S. Sixth Circuit Court of Appeals issued the ruling, saying Gov. Whitmer's order keeping indoor fitness facilities closed during the coronavirus pandemic needed to remain in place.
The ruling said, "We sympathize deeply with the business owners and their patrons affected by the governor's order. Crises like COVID-19 can call for quick, decisive measures to save lives. Yet those measures can have extreme costs — costs that often are not borne evenly. The decision to impose those costs rests with the political branches of government, in this case, Governor Whitmer."
The panel included Judges Julia Smith Gibbons, Deborah Cook and Chad Readler.
Read more about the ruling here.
THE CORONAVIRUS IS ONE SMART VIRUS
I think we all are underestimating the power that the coronavirus has. It seems to be a pretty intelligent virus and has a mind of it's very own.
For example, yesterday we saw the headline that read: Coronavirus outbreak traced to East Lansing pub after Michigan bars reopen. The story went on to say that 18 visitors at an East Lansing brew pub — all young adults and about half of them Michigan State University students — had tested positive for coronavirus. These people were confirmed infected with the virus after visiting Harper's Restaurant & Brewpub from June 12 to 20, just days after Gov. Gretchen Whitmer allowed bars and restaurants in the southern half of the state to reopen.
Then another story said that a preliminary study suggested that Black Lives Matter protests did not cause an increase in COVID-19 cases, and areas where protests occurred may have actually seen a slight decrease.
So, apparently if you go to have a beer with others you might catch the coronavirus, however the virus knows whether you are socializing with friends or protesting. Apparently if you are protesting with a big group of people — your chances of catching the virus are not as great.
I will never, ever, understand all of this. Who do you believe anymore?
MORE CORONAVIRUS NEWS
A few other headlines:
GNC has filed for Chapter 11 bankruptcy and will close 1,200 stores.
Chuck E. Cheese has filed for chapter 11 bankruptcy protection.
Disneyland Resorts in California will not reopen on July 17th, as had been announced.
The Treasury Department may delay tax day again, from July 15th to September 15th.
The New York City Marathon, scheduled for November 1st, has been cancelled due to coronavirus.
CHANCE OF SEVERE WEATHER FRIDAY NIGHT
The National Weather Service in Grand Rapids advises that "severe weather is possible Friday evening. The threat will extend past when most people go to sleep. Do you have multiple ways to receive weather warnings, including ones that will wake you up (NOAA Weather Radio, cell phone alerts)? If you need to seek shelter, it's important to know before the storm itself wakes you up."
Stay alert and stay safe.
TODAY IS…
Today is Bomb Pop Day!
Do you remember those red, white and blue popsicles from your youth? I can recall chasing down the ice cream truck, playing the whimsical music as it drove through the neighborhood. I haven't had a bomb pop in years!
A LOOK BACK
On this date in 1992, Billy Joel finally received his high school diploma. He had overslept and missed English and Gym finals 25 years before.
Find out what else has happened on June 25th.
WRAPPING UP
Have a TERRIFIC Thursday! I will be on the air this afternoon — local and live — from 3-7 pm on 98.7 WFGR! I'll talk to you then!

Get up early with me on Friday. I'll be filling in for Andy Rent on 100.5 The River from 5:30 am-9 am.
If you have any comments on the above stories, please leave your remarks below…