The Coronavirus Craziness continues! IHere are my "Random Thoughts" for Tuesday…
HAPPY ST. PATRICK'S DAY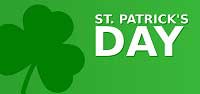 Today is St. Patrick's Day. Typically a day to go out and get some green beer.
That won't happy this year…
I'm wondering what's going to happen to all the kegs of green beer that have been manufactured. We will be drinking green beer once the bars re-open? We could be drinking green beer well into the summer this year if that is the case.
About the best celebrating you are going to be able to do this year is maybe a Shamrock Shake at the drive through at McDonald's! I'll see you in the drive thru line and wave!
HOLLAND TULIP TIME CANCELLED
The cancellations continue…
Yesterday it was announced that for the first time in 91 year history of the event, the Holland Tulip Festival has been cancelled.
Over 500,000 attendees from all over the world normally visit Holland during the festival. It was scheduled for May 2-10. Due to the blooming schedule of the tulips, the event will not be rescheduled.
Oh sure, the tulips will still be there, but all of the parades and activities will not happen.
Here is the post from the Tulip Time Festival Facebook page…
THE KENTUCKY DERBY WILL BE IN SEPTEMBER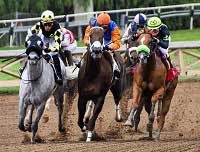 The Kentucky Oaks and Derby is moving to Labor Day weekend this year due to the coronavirus pandemic.
The Kentucky Oaks will take place September 4th, 2020, with the Derby following day on September 5th.
The Kentucky Derby has never been cancelled in its long history. It has been held on the first Saturday in May every year since 1946.
54 CONFIRMED CASES IN MICHIGAN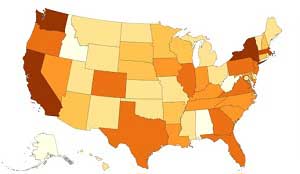 The number of confirmed cases here in Michigan grew by one yesterday.
A woman in Macomb County has tested positive for the illness.
There is now a website set up just for the state of Michigan. Every day at 2 pm they will update the number of cases here in our state.
Here is how the numbers break down by county as of this morning:
Bay County – 1
Charlevoix County – 1
Ingham County – 1
Kent County – 5
Macomb County – 6
Monroe County – 1
Montcalm County – 1
Oakland County – 14
Ottawa County – 1
St. Clair County – 2
Washtenaw County – 7
Wayne County – 14
DENTAL OFFICES CLOSING
The Michigan Dental Association is strongly recommending that dentists close their offices beginning today for at least two weeks.
While not required to close, the association is recommending dental offices close to patients seeking preventive and elective care, and limit treatment to necessary cases and emergencies only.
As with anything you have scheduled at this point, I would call ahead to make sure things haven't been cancelled before you get there.
STOP ELBOW BUMPING!
Many of us have stopped shaking hands when we see someone. The fear was that we could transmit germs by touching each other's hands.
Someone started the activity of bumping elbows instead.
This sounded like a good idea until I started to think about it. Hear me out on this…
One of the recommendations now when you cough or sneeze, is to cover your mouth. It is suggested that instead of using your hand to cover your mouth to cough or sneeze into your elbow.
They are recommending that we distance ourselves by at least 6 feet from each other because that is a safe distance to keep the virus from spreading.
So think about this… You have coughed into your elbow. You now see someone and elbow bump them, transferring any germs from your elbow to their's. Now when they go to cough, they put their elbow up to their face. Those germs that you coughed into your elbow are now touching the face of the person you elbow bumped.
Elbow bumping doesn't sound like such a good idea anymore does it?
WE WILL BE THERE FOR YOU…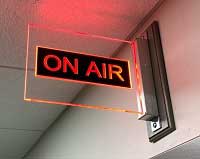 Even though these are times we have never experienced before…know that you will not be alone.
At the radio station we are taking steps to make sure that we can remain on the air regardless of whatever may happen in the coming weeks.
Without going into the boring details, provisions are being made so that when you turn on the radio, you will still hear our voices keeping you updated on everything that is going on.
The worse case scenario would be if I had to broadcast from my home office, but we are making sure things are in place if that needs to happen.
Now, more than ever, it's important to have local and live radio. Things are happening to rapidly and constantly changing. We are committed to keeping you informed and safe.
Wash those hands, and stay safe and healthy.  I will talk to you on the air on this afternoon — local and live — from 3-7 pm on 98.7 WFGR!
If you have any comments on the above stories, please leave your remarks below…