It's a rainy Thursday, but at least the temperatures are warmer and we aren't dealing with frost in the morning. Here are today's "Random Thoughts"!
THE NUMBERS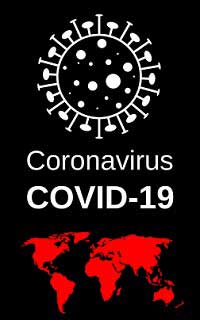 According to the website put together by the Michigan Department of Health and Human Services, as of Tuesday afternoon at 3 pm there are 48,391 confirmed cases of COVID-19 in the state of Michigan. That number jumped up by 370 in 24 hours.
Here in West Michigan, there are 2,446 confirmed cases in Kent County (up by 30), 444 in Ottawa (up by 14), 406 in Muskegon (up by 5), 165 in Allegan (up by 4), 111 in Ionia County (up by 1), 54 in Barry County (up by 2), 52 in Montcalm (up by 5), and 37 in Newaygo County (up by 1).
We have had a total of 4,714 deaths in our state due to COVID-19 (an increase of 40). We have had 47 deaths in Kent County (up by 2), 21 deaths in Ottawa County (up by 1), 20 in Muskegon County (no change), three deaths in Ionia County (up by 1), two deaths in Allegan County (no change), one death in Barry County (no change), and one death in Montcalm County (no change).
They are now also giving us the Cumulative Total of Recovered COVID-19 Cases. They will update this number every Saturday. As of May 8th, 22,686 have recovered from the virus.
There are now more than 4.3 million confirmed cases of COVID-19 worldwide and more than 297,000 deaths. In the U.S., there are more than 1.39 million confirmed cases and more than 84,000 deaths.
The latest we have on percentages from WDIV TV in Detroit: These results lag by a few days, but on Monday, May 11th, the results of 12,008 tests came back with 784 confirmed as positive. That's 6.5% of the tests that came back positive. The previous day, Sunday, May 10th, 6.4% of the tests came back positive. That means we have seen an increase of .1% in cases testing positive in just a day. Those numbers are down overall from the peak on April 4th of 41.8%.
Stay Home, Wash Your Hands, and Social Distance Yourself! Please stay healthy.
THOSE CRAZY EYES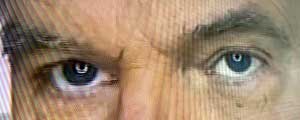 With TV reporters and anchors working from home during the coronavirus pandemic, it has been interesting to get a look inside their homes.
By working from home, they don't have all the fancy lighting like they do in the TV studios. Instead many are using a newer light that is available for people to use.
The light is a round circular style device. It is very similar to the old round flourescent light fixtures people use to have in the kitchens of their homes. These are LED lights.
There is one issue with them, they leave a round, white reflection in the pupils of the person's eyes. They almost look possessed!
And bonus points if you know who's eyes these are! (I'll give you the answer at the end of this post.)
MACKINAC BRIDGE WALK CANCELLED FOR 2020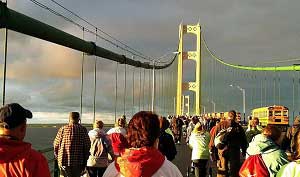 Due to COVID-19, this year's Labor Day walk across the Mackinac Bridge has been cancelled.
This is a very popular event. Each year, between 25,000 and 57,000 people from several states and even foreign countries have come to the walk the Mackinac Bridge. I have done it about 5 times, most recently back in 2017 when I walked the bridge with my mother, Gloria Winters. Read more about that here.
The Mackinac Bridge Authority Board Chairman Patrick "Shorty" Gleason said, "We recognize that September is months away but the event requires months of planning and early expenditures. Like organizers who have postponed festivals and other summer events, we needed to make a decision now."
It was also noted that toll revenues from the Mackinac Bridge have declined the last couple of months due to lower traffic volumes. With the lower funding to run the bridge operations, it would make it tougher for the MBA to incur the more than $300,000 in expenses for the walk.
Read more about the cancellation here.
"SO BORED IT IS LIKE WATCHING PAINT PEEL"
We have all heard the reference that something is so boring it is like watching paint peel.
As we are all staying at home, sometimes we get pretty bored.
Just in case you don't have your own peeling paint, someone has put together a website that streams video of…paint peeling!
It just proves you can find just about anything on the web!
Here is the link if you want to go watch paint peel!
A LOOK BACK
On this date in 1998, Jerry, Elaine, George, and Kramer all went to jail in the final episode of the TV series "Seinfeld". The show ran for for nine seasons on NBC.
WRAPPING UP
Today is Chicken Dance Day! Get out there and strut your stuff!
Find out what else has happened on May 14th.
Have a TREMENDOUS Thursday! I will be on the air this afternoon — local and live — from 3-7 pm on 98.7 WFGR. I'll talk to you this afternoon!
Oh, and the eyes above are those of WOOD TV-8's Rick Albin!
If you have any comments on the above stories, please leave your remarks below…