We are yet another day closer to the Memorial Day weekend! Just two…more…days! Here are some "Random Thoughts" for this Thursday.
THE NUMBERS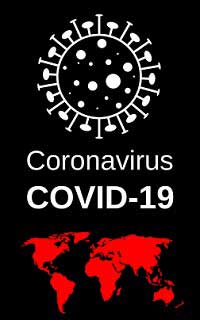 According to the website put together by the Michigan Department of Health and Human Services, as of Wednesday afternoon at 3 pm there are 53,009 confirmed cases of COVID-19 in the state of Michigan. That number jumped up by 659 in 24 hours.
Here in West Michigan, there are 3,036 confirmed cases in Kent County (up by 102), 616 in Ottawa (up by 43), 530 in Muskegon (up by 11), 191 in Allegan (up by 7), 124 in Ionia County (up by 1), 63 in Newaygo County (up by 12), 60 in Montcalm (up by 4), and 57 in Barry County (no change), . We say some pretty big jump in confirmed cases in the last 24 hours. I'm guessing it is because of increased testing.
We have had a total of 5.060 deaths in our state due to COVID-19 (an increase of 43). We have had 60 deaths in Kent County (up by 2), 26 in Muskegon County (up by 1), 26 deaths in Ottawa County (up by 1), five deaths in Allegan County (up by 2), three deaths in Ionia County (no change), one death in Barry County (no change), and one death in Montcalm County (no change).
They are now also giving us the Cumulative Total of Recovered COVID-19 Cases. They will update this number every Saturday. As of May 15th, 28,234 have recovered from the virus.
There are now approximately 5 million confirmed cases of coronavirus worldwide with more than 328,000 deaths. In the U.S., there are more than 1.5 million confirmed cases and more than 93,000 deaths.
The latest we have on percentages from WDIV TV in Detroit: These results lag by a few days, but on Monday, May 18th, the results of 14,321 tests came back with 1117 confirmed as positive. That's 7.8% of the tests that came back positive. The previous day, Sunday, May 17th, 9.4% of the tests came back positive. That means we have seen a decrease of 1.6% in cases testing positive in just a day. Those numbers are down overall from the peak on April 4th of 41.8%.
Stay Home, Wash Your Hands, and Social Distance Yourself! Please stay healthy.
MORE COVID-19 CANCELLATIONS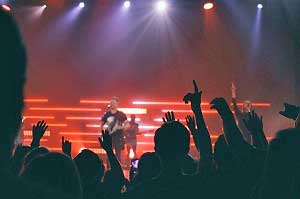 Yesterday I mentioned that the annual Coast Guard Festival in Grand Haven has been cancelled due to the coronavirus.
Shortly after I published my "Random Thoughts" for Wednesday, it was also annouced the the Polish Festival in downtown Grand Rapids has also been cancelled for 2020.
Adam Porczynski, of the Polish Heritage Society of Grand Rapids remarked: "We are as disappointed about canceling the Dozynki festival as everyone else, but we felt it was the socially responsible thing to do."
The annual event has already been rescheduled for next year with the dates of August 27-29, 2021. The event is held at Rosa Parks Circle.
It has been announced the Frederik Meijer Garden Concert Series for this summer has been cancelled.
The official announcement said: "In response to the ongoing COVID-19 pandemic, it is with deep disappointment and a heavy heart that Meijer Gardens announces the cancellation of the 2020 Fifth Third Bank Summer Concerts at Meijer Gardens series. There is still hope that some local and regional acts might perform at Meijer Gardens as part of the Tuesday Evening Music Club series that usually takes place during the months of  July and August.
Meijer Gardens announced the move  after having discussions with its concert promoter and an evaluation of public health protocol.
The Grand Rapids Symphony has cancelled all of their concerts through July. That cancellation also includes part of their Picnic Pops series, with community concerts still planned for August.
And the first Upheaval Festival – which was aiming to bring hard rock acts Disturbed, Staind, Skillet, Chevelle and more to Grand Rapids July 17-18 — has also been shelved for the year. The COVID-19 pandemic posted "just too high of a risk" according to organizers. "We were so jacked to bring the first Upheaval Festival to Grand Rapids. The feedback, love and support you guys have given us has been unbelievable. We've been working with the artists that were slated for 2020 and we don't see any reason why they won't be able to play in 2021."
ANOTHER RESULT OF BEING STUCK AT HOME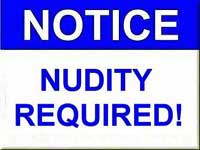 There's a nudity outbreak!
COVID-19 has had an unusual and unexpected effect on a large nudist resort in the U.K.
British Naturism has seen a 100% increase in new members since the beginning of the pandemic, which the group attributes to people becoming more comfortable with going nude while locked down at home. A spokesperson for the group explains, "I'm sure a healthy proportion of those people are suddenly able to experience nudity at home because they don't have to get dressed." More than 200 new members have joined over the past two months and more have signed up for online events like naked yoga, nude coffee gatherings, and naked virtual pub meetups.
SINGING DOG
Denver-based healthcare worker, named Tate Hegstrom, has gone viral with his cover of the Bill Withers' song "Lean on Me" — with a little help from his adorable husky, Kovu. The dog loves to sing along with Tate.
Here is a video of the duo "performing"…
TODAY IS…
Today is Waitstaff Day!
Even though I've been picking up my own food at area restaurants, I've still been tipping 20% to the staff just so show my support and in thanks of them still being open to feed me.
A LOOK BACK
Back in 1992, the TV show "Real World" debuted on MTV. Seven strangers were placed in a home and we learned "what happens… when people stop being polite… and start getting real".
Wow, 28 years ago!
Find out what else has happened on May 21st.
WRAPPING UP
Have a TREMENDOUS Thursday! I will be on the air this afternoon — local and live — from 3-7 pm on 98.7 WFGR! I'll talk to you then.
If you have any comments on the above stories, please leave your remarks below…