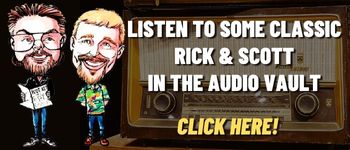 A quick look at Today in History, check out some Celebrity Birthdays, and find out what Days of the Year to celebrate.
TODAY IN HISTORY:
1666 – The Great Fire of London broke out and burned for three days, destroying 10,000 buildings, including Old St Paul's Cathedral.
1752 – Great Britain decided to change the Gregorian calendar starting on this day, jumping from September 2nd to September 14th. There was no September 3rd-13th that year.
1789 – The U.S. Treasury Department was established.
1888 – The highest railroad bridge in Michigan, over the Manistee River north of Baldwin, went into service.
1897 – The first issue of "McCall's" magazine was published. The magazine originally was named "Queens Magazine" and "Queen of Fashion."
1901 – Theodore Roosevelt, then Vice President, said "Speak softly and carry a big stick" in a speech at the Minnesota State Fair.
1902 – Detroit, MI suffered its first car related fatality. A car sped by George Bissell's carriage and spooked the horse. Bissell hit the pavement and died.
1912 – Arthur Rose Eldred was awarded the first Eagle Scout award of the Boy Scouts of America.
1945 – Japan surrendered to the U.S. aboard the USS Missouri, ending World War II. The war ended 6 years and 1 day after it began.
1963 – TV's "The CBS Evening News" became the first half-hour weeknight news broadcast when the show was lengthened from 15 to 30 minutes.
1968 – The TV show "I Spy", starring Bill Cosby and Robert Culp as secret agents, aired for the last time on NBC.
1969 – The very first ATM opened at Chemical Bank in Rockville Center, NY.
1969 – TV's "Star Trek" was cancelled by NBC. The show debuted on September 8, 1966.
1970 – NASA announced the cancellation of two Apollo missions to the Moon — Apollo 15 (the designation is re-used by a later mission), and Apollo 19.
1973 – The Detroit Tigers fired manager Billy Martin. He was relieved of his duties after ordering his pitchers to throw spitballs against Cleveland Indians batters three days earlier.
1977 – The TV Show "Sanford and Son" aired for the last time on NBC.
1992 – The U.S. and Russia agreed to a joint venture to build a space station.
1995 – In Cleveland, OH, the Rock and Roll Hall of Fame and Museum officially opened to the public.
1998 – The National Constitution Center, a nonprofit education group, released a telephone survey of 600 young people, aged 13 to 17. The survey found that more teens can name the Three Stooges than the three branches of government (executive, legislative and judicial).
2001 – The adult-oriented television block Adult Swim debuted on Cartoon Network.
BIRTHDAYS:
Peter Ueberroth – 85 years old (1937) – 6th Commissioner of Baseball (1984-1989), former Chairman of the United States Olympic Committee
Rosalind Ashford – 79 years old (1943) – Singer (Martha & the Vandellas). Born in Detroit, MI.
Marty Grebb – 76 years old (1946) – Keyboardist, guitarist, saxophonist (The Buckinghams)
Terry Bradshaw – 74 years old (1948) – Pro Football Hall of Fame quarterback, broadcaster
Harvey Levin – 72 years old (1950) – Lawyer, Founder of TMZ
Mark Harmon – 71 years old (1951) – Actor ("Freaky Friday", TV's "NCIS", "St. Elsewhere", "Reasonable Doubts", "Chicago Hope")
Jimmy Connors – 70 years old (1952) – Tennis player
Linda Purl – 67 years old (1955) – Actress (Played Charlene Matlock on TV's "Matlock")
Steve Porcaro – 65 years old (1957) – Keyboardist (Toto)
Jerry Augustyniak – 64 years old (1958) – Drummer (10,000 Maniacs)
Fritz McIntyre – 64 years old (1958) – Singer (Simply Red)
Keanu Reeves – 58 years old (1964) – Actor ("The Matrix" movies, "Speed", "Point Break", "Bill and Ted's Excellent Adventure")
Lennox Lewis – 57 years old (1965) – Retired heavyweight boxing champion
Salma Hayek – 56 years old (1966) – Actress ("Frida", "Desperado", "Wild Wild West", "Grown Ups", "From Dusk Till Dawn")
Cynthia Watros – 54 years old (1968) – Actress (TV's "Lost", "The Drew Carey Show", "Titus"). Born in Lake Orion, MI.
K-Ci – 53 years old (1969) – Singer (Jodeci)
Katt Williams – 51 years old (1971) – Comedian, actor ("First Sunday", "Friday After Next", TV's "My Wife and Kids")
TODAY IS:
Bring Your Manners to Work Day
National Blueberry Popsicle Day
For additional information check out websites like: www.on-this-day.com, www.born-today.com, www.famousbirthdays.com, www.daysoftheyear.com, and www.nationaldaycalendar.com.