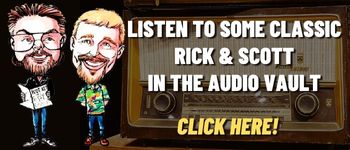 A quick look at Today in History, check out some Celebrity Birthdays, and find out what Days of the Year to celebrate.
TODAY IN HISTORY:
1858 – Charles Darwin first published his theory of evolution through natural selection in "The Journal of Proceedings of the Linnean Society of London".
1866 – The National Labor Union in the U.S. recommended an eight-hour workday.
1866 – The formal declaration by President Andrew Johnson that the American Civil War was over. Fighting had stopped months earlier.
1920 – The first commercial radio station, 8MK (now WWJ), began operations in Detroit, MI. The radio station claimed they were the the first radio station in the world to broadcast regularly scheduled programs.
1923 – The first American dirigible, the "Shenandoah," was launched in Lakehurst, NJ.
1938 – Lou Gehrig hit his 23rd career grand slam, a record that stood for 75 years until it was broken by Alex Rodriguez.
1939 – The National Bowling Association was founded in Detroit, MI.
1948 – The largest crowd to see a nighttime major league baseball game happened in Cleveland, OH. The Indians and Chicago's White Sox played, at Municipal Stadium, in front of 78,382 people.
1967 – A noise reduction system for album and tape recordings was developed by technicians R. and D.W. Dolby. Checkmate Records became the first record label to use the new Dolby process.
1975 – NASA launched the Viking 1 planetary probe towards Mars.
1977 – NASA launched Voyager 2. The spacecraft was carrying a 12 inch copper phonograph record that contained greetings in dozens of languages, samples of music and sounds of nature.
1985 – The original Xerox 914 copier was presented to the Smithsonian Institute's Museum of American History. The machine was invented by Chester Carlson.
1986 – In Edmond, OK, a postal employee, Patrick Sherrill, gunned down 14 of his co-workers and then committed suicide.
1988 – "Black Saturday" of the Yellowstone fire in Yellowstone National Park.
1989 – In Los Angeles, CA, entertainment executive Jose Menendez and his wife, Kitty, were shot to death by their sons, Lyle and Erik.
1989 – The NBC TV show "Saved By the Bell" debuted.
1996 – Carlos Santana received a star on the Hollywood Walk of Fame.
2010 – The last American combat brigade exited Iraq after more than seven years after the U.S. led invasion began.
2016 – Tornadoes hit parts of Wyoming and Grand Rapids, MI.
2020 – Joe Biden delivered his acceptance speech virtually for the 2020 Democratic presidential nomination at the 2020 Democratic National Convention.
2020 – Kamala Harris accepted her nomination for vice-president, becoming the first US woman of color on a major-party ticket.
BIRTHDAYS:
Don King – 92 years old (1931) – Boxing promoter
Ron Paul – 88 years old (1935) – Author, physician, former politician
Connie Chung – 77 years old (1946) – TV personality
Jimmy Pankow – 76 years old (1947) – Trombonist (Chicago)
Robert Plant – 75 years old (1948) – Singer (Led Zeppelin)
Peter Horton – 70 years old (1953) – Actor, director (Played Professor Gary Shepherd on TV's "Thirtysomething")
Al Roker – 69 years old (1954) – Television personality ("The Today Show", "Wake Up With Al")
Joan Allen – 67 years old (1956) – Actress ("Nixon", "The Crucible", "The Contender", "Face/Off", "Pleasantville", "The Bourne Supremacy", "The Bourne Ultimatum", "The Bourne Legacy", TV's "The Family")
James Marsters – 61 years old (1962) – Actor (TV's "Buffy the Vampire Slayer," "Angel")
Billy Gardell – 54 years old (1969) – Actor, comedian (TV's "Mike and Molly")
Amy Adams – 49 years old (1974) – Actress ("American Hustle", "The Master", "The Fighter", "Man of Steel", "Julie & Julia", "Night at the Museum: Battle of the Smithsonian", "Talledega Nights: The Ballad of Ricky Bobby", "Catch Me If You Can")
Andrew Garfield – 40 years old (1983) – Actor ("The Amazing Spider Man", "The Social Network")
Demi Lovato – 31 years old (1992) – Actress, singer (Former Disney Channel actress)
TODAY IS:
International Day of Medical Transporters
National Accessible Air Travel Day
National Chocolate Pecan Pie Day
For additional information check out websites like: www.on-this-day.com, www.born-today.com, www.famousbirthdays.com, www.daysoftheyear.com, and www.nationaldaycalendar.com.