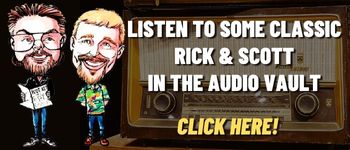 A quick look at Today in History, check out some Celebrity Birthdays, and find out what Days of the Year to celebrate.
TODAY IN HISTORY:
1832 – J.I. Howe patented the pin machine.
1855 – The Sault Ste. Marie Locks opened.
1868 – Arkansas was re-admitted to the Union.
1870 – Congress created the Department of Justice.
1874 – Dr. Andrew Taylor Still began the first known practice of osteopathy.
1909 – The first transcontinental auto race ended in Seattle, WA. The race started in New York, NY.
1937 – Joe Louis won the title of world heavyweight champion boxer. He would hold the title for a record-setting 12 years.
1939 – The first U.S. water-ski tournament was held at Jones Beach, on Long Island, NY.
1942 – The Pledge of Allegiance was formally adopted by the U.S. Congress.
1942 – V-Mail, or Victory-Mail, was sent for the first time.
1944 – President Franklin Roosevelt signed into law the Servicemen's Readjustment Act, commonly known as the "GI Bill of Rights", to provide broad benefits for veterans of the war.
1946 – Jet airplanes were used to transport mail for the first time.
1959 – Eddie Lubanski rolled 24 consecutive strikes in a bowling tournament in Miami, FL.
1964 – The U.S. Supreme Court voted that Henry Miller's book, "Tropic of Cancer", could not be banned.
1969 – The Cuyahoga River in Cleveland, OH, caught fire, drawing national attention to water pollution, and spurring the passing of the Clean Water Act and the creation of the Environmental Protection Agency.
1970 – President Richard Nixon signed the 26th Amendment to the Constitution, lowering the voting age to 18.
1973 – Skylab astronauts splashed down safely in the Pacific after a record 28 days in space.
1974 – In Chicago, IL the Sears Tower (now Willis Tower) Skydeck opened.
1978 – James W. Christy and Robert S. Harrington discovered the only known moon of Pluto. The moon is named Charon.
1981 – Mark David Chapman pleaded guilty to killing John Lennon six months earlier.
1982 – Pete Rose got hit number 3,772, passing Hank Aaron for second place on the all-time list.
1984 – The movie "Karate Kid" premiered in theaters.
1988 – The movie "Who Framed Roger Rabbit" debuted in theaters.
1992 – The Supreme Court unanimously ruled that hate-crime laws that ban cross-burning and similar expressions of racial bias violated free-speech rights.
1993 – Former First Lady Pat Nixon died at age 81.
1998 – The Supreme Court ruled that evidence illegally obtained by authorities could be used at revocation hearings for a convicted criminal's parole.
1998 – The 75th National Marbles Tournament began in Wildwood, NJ.
1999 – Robert Downey Jr. was sentenced to six weeks in a rehab center for failing a routine drug test.
1999 – The Supreme Court ruled that persons with remediable handicaps cannot claim discrimination in employment under the Americans with Disability Act.
2001 – The movie "The Fast and the Furious" debuted in theaters.
2002 – The Disney animated feature "Lilo and Stitch" opened in theaters nationwide.
2004 – More than 500 thousand copies of Bill Clinton's autobiography, "My Life", sold in its first day, surpassing the nonfiction sales record set by his wife Hillary Clinton's book, "Living History".
2009 – Eastman Kodak Company announced that it would discontinue sales of the Kodachrome Color Film, ending it's 74-year run as a photography icon.
2018 – The movie "Jurassic World: Fallen Kingdom", the fifth overall installment of the "Jurassic Park" film series, premiered in theaters.
2021 – Governor Gretchen Whitmer lifted the COVID-19 pandemic restrictions in Michigan.
BIRTHDAYS:
Kris Kristofferson – 86 years old (1936) – Singer, actor
Michael Lerner – 81 years old (1941) – Actor ("Barton Fink")
Barry Serafin – 81 years old (1941) – Journalist (TV's "ABC World News")
Brit Hume – 79 years old (1943) – TV Journalist
Todd Rungren – 74 years old (1948) – Singer
Larry Junstrom – 73 years old (1949) – Bassist (.38 Special)
Alan Osmond – 73 years old (1949) – Singer ("The Osmonds")
Meryl Streep – 73 years old (1949) – Actress ("Sophie's Choice", "Iron Lady", "Kramer vs. Kramer"
Lindsay Wagner – 73 years old (1949) – Actress (TV's "The Bionic Woman")
Graham Greene – 70 years old (1952) – Actor ("Dances with Wolves", "Thunderheart", "Maverick", "Die Hard with a Vengeance", "The Green Mile", "Skins", "Transamerica", "The Twilight Saga: New Moon", "Casino Jack", "Winter's Tale", "The Shack")
Cyndi Lauper – 69 years old (1953) – Singer ("Girls Just Wanna Have Fun")
Chris Lemmon – 68 years old (1954) – Actor ("Airport '77", "That's Life!", "Dad")
Garry Gary Beers – 65 years old (1957) – Bass guitarist (INXS)
Bruce Campbell – 64 years old (1958) – Actor ("Evil Dead" franchise, ""Within the Woods", TV's "Ash vs. Evil Dead"). Born in Royal Oak, MI.
Tracy Pollan – 62 years old (1960) – Actress (TV's "Family Ties")
Amy Brenneman – 58 years old (1964) – Actress (TV's "The Leftovers", "Private Practice", "Judging Amy", "NYPD Blue")
Dan Brown – 58 years old (1964) – Author ("The Da Vinci Code")
Paula Irvine – 54 years old (1968) – Actress ("Phantasm II", TV's "Beverly Hills, 90210", "Growing Pains", "Santa Barbara")
Mary Lynn Rajskub – 51 years old (1971) – Actress (TV's "24"). Born in Detroit, MI.
Carson Daly – 49 years old (1973) – TV personality (TV's "The Today Show", "The Voice", "Later", "TRL")
Donald Faison – 48 years old (1974) – Actor (TV's "Scrubs", "Clueless", "Felicity", "The Exes")
TODAY IS:
For additional information check out websites like: www.on-this-day.com, www.born-today.com, www.famousbirthdays.com, www.daysoftheyear.com, and www.nationaldaycalendar.com.