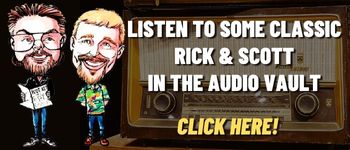 A quick look at Today in History, check out some Celebrity Birthdays, and find out what Days of the Year to celebrate.
TODAY IN HISTORY:
1836 – Congress approved the Deposit Act, which contained a provision for turning over surplus federal revenue to the states.
1868 – Christopher Latham Sholes received a patent for an invention that he called a "Type-Writer."
1904 – The first American motorboat race got underway on the Hudson River in New York, NY.
1917 – In a game against the Washington Senators, Boston Red Sox pitcher Ernie Shore retired 26 batters in a row after replacing Babe Ruth. Ruth had been ejected for punching an umpire.
1926 – The College Board administers the first SAT exam.
1926 – The first lip reading tournament in America was held in Philadelphia, PA.
1931 – Wiley Post and Harold Gatty took off from Roosevelt Field in Long Island, NY on the first round-the-world flight in a single-engine plane.
1938 – The Civil Aeronautics Authority was established.
1938 – Marineland opened near St. Augustine, FL.
1950 – A furious squall on Lake Michigan caused the worst commercial aviation disaster at that time — Northwest Airlines Flight 2501 went down with 58 on board.
1960 – The U.S. Food and Drug Administration declared Enovid to be the first officially approved combined oral contraceptive pill in the world.
1963 – Jimmy Piersall, of the New York Mets, hit his 100th career home run and ran the bases backwards as promised.
1969 – Warren E. Burger was sworn in as Chief Justice of the United States Supreme Court by retiring Chief Justice Earl Warren.
1972 – President Richard Nixon and White House Chief of Staff H.R. Haldeman discussed a plan to use the CIA to obstruct the FBI's Watergate investigation.
1978  – A 7 year old, 16 foot python, weighing 140 pounds, named "Big Sid", slithered away from a traveling circus in Standale, MI. The search for "Big Sid" continued for weeks, until his capture on July 24th, 1978. Read more about "Big Sid" here.
1980 – David Letterman's daytime TV show debuted on NBC.
1988 – George Steinbrenner fired Yankees manager Billy Martin for the fifth time, and replaced him with Lou Piniella.
1989 – The movie "Batman", directed by Tim Burton and starring Jack Nicholson as the Joker and Michael Keaton as Bruce Wayne/Batman, premiered in theaters.
1989 – The movie "Honey, I Shrunk the Kids" debuted in theaters.
1992 – Mob boss John Gotti, "The Teflon Don," was sentenced to life in prison, where he died a decade later.
1993 – Lorena Bobbitt of Manassas, VA, cut off a part of her sleeping husband John's penis with a kitchen knife. She drove off with the severed appendage and threw it from the car window. Police found it and a surgeon reattached it.
1996 – The Nintendo 64 video console debuted in Japan.
2000 – The stop-action animated movie "Chicken Run" hit theaters.
2003 – Apple Computer Inc. unveiled the new Power Mac desktop computer.
2005 – Roger Ebert received a star on the Hollywood Walk of Fame.
2013 – In Arizona, aerialist Nik Wallenda completed a quarter mile tightrope walk over the Little Colorado River Gorge, to become the first man to successfully walk across the Grand Canyon on a tight rope.
2015 – NASA's Mars Odyssey completed its 60,000th orbit around Mars. The spacecraft entered orbit on October 23, 2001.
2015 – Verizon announced it had completed its $4.4 billion purchase of AOL, Inc.
BIRTHDAYS:
Diana Trask – 82 years old (1940) – Country singer ("Lean It All on Me")
Ted Shackelford – 76 years old (1946) – Actor (TV's "Knots Landing", "The Young and the Restless")
Bryan Brown – 75 years old (1947) – Actor ("Breaker Morant", "Give My Regards to Broad Street", "F/X", "Cocktail", "Gorillas in the Mist" "F/X2", "Along Came Polly", "Australia", "Kill Me Three Times", "Gods of Egypt", TV's "The Thorn Birds")
Clarence Thomas – 74 years old (1948) – U.S. Supreme Court Justice (1991 to present)
Jim Metzler – 71 years old (1951) – Actor ("Tex")
Randy Jackson – 66 years old (1956) – Bass guitarist, judge (Journey, TV's "American Idol")
Frances McDormand – 65 years old (1957) – Actress ("Fargo", "Mississippi Burning", "Almost Famous", "North Country")
Joss Whedon – 58 years old (1964) – Writer, director (Creator/director of TV's "Buffy the Vampire Slayer", "Angel", "Dollhouse", "Agents of S.H.I.E.L.D.", director of "The Avengers", "Avengers: Age of Ultron")
Chico DeBarge – 56 years old (1966) – Musician (DeBarge). Born in Detroit, MI.
Selma Blair – 50 years old (1972) – Actress ("Cruel Intentions", "Legally Blonde", "Hellboy", "A Dirty Shame", "Kill Me Later", "Columbus Circle", TV's "Anger Management", "Kath and Kim,"). Born in Southfield, MI.
Joel Edgerton – 48 years old (1974) – Actor ("Black Mass", "Warrior", "The Gift", "The Great Gatsby", "Zero Dark Thirty", "Wish You Were Here")
KT Tunstall – 47 years old (1975) – Singer
Jason Mraz – 45 years old (1977) – Singer
Melissa Rauch – 42 years old (1980) – Actress (Plays Howard's wife Bernadette on TV's "Big Bang Theory")
Duffy – 38 years old (1984) – Singer
TODAY IS:
International Women in Engineering Day
National Detroit-Style Pizza Day
For additional information check out websites like: www.on-this-day.com, www.born-today.com, www.famousbirthdays.com, www.daysoftheyear.com, and www.nationaldaycalendar.com.